Most of the time, users are in what we call the Workflow View of their Task Boards and Scrum Boards: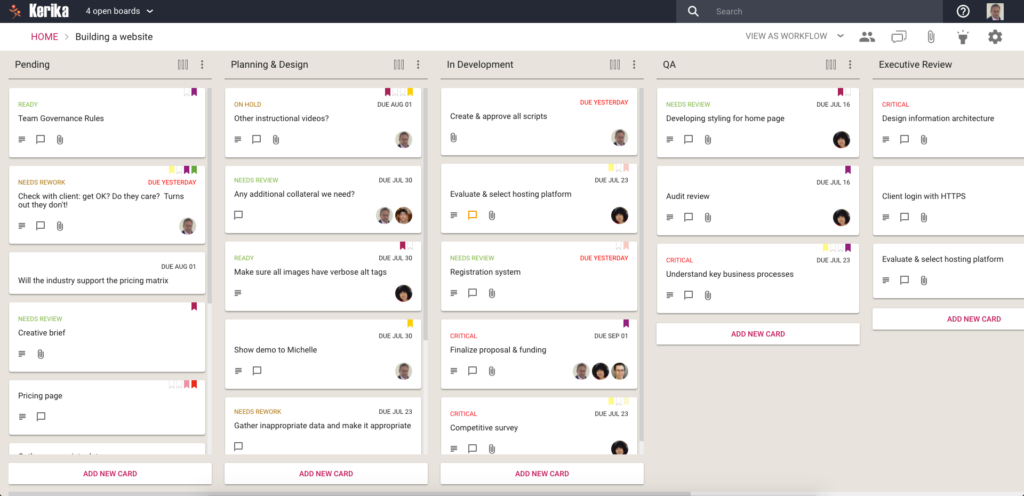 It's in the Workflow View that our new Highlights feature proves really useful: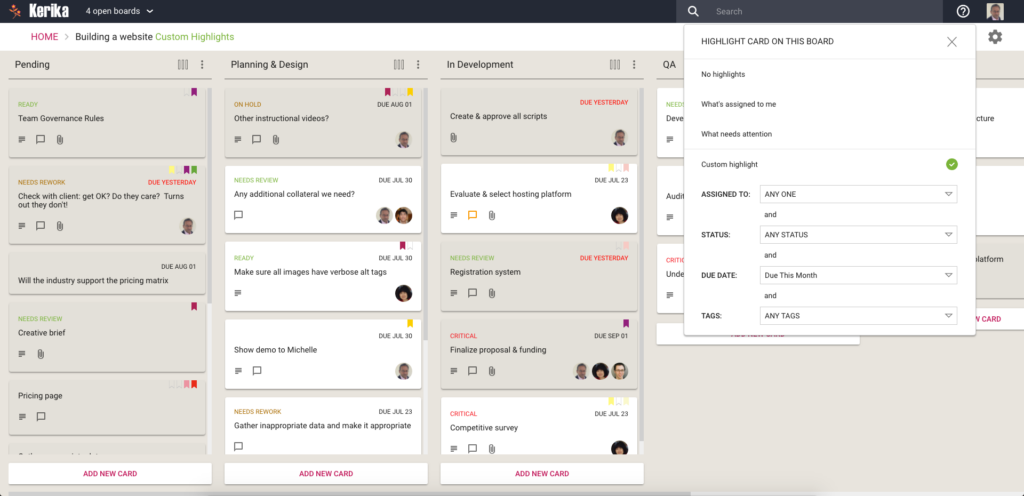 In the Planning Views, however, Highlights are not as important since we expect the Planning Views to be used primarily for quick scheduling: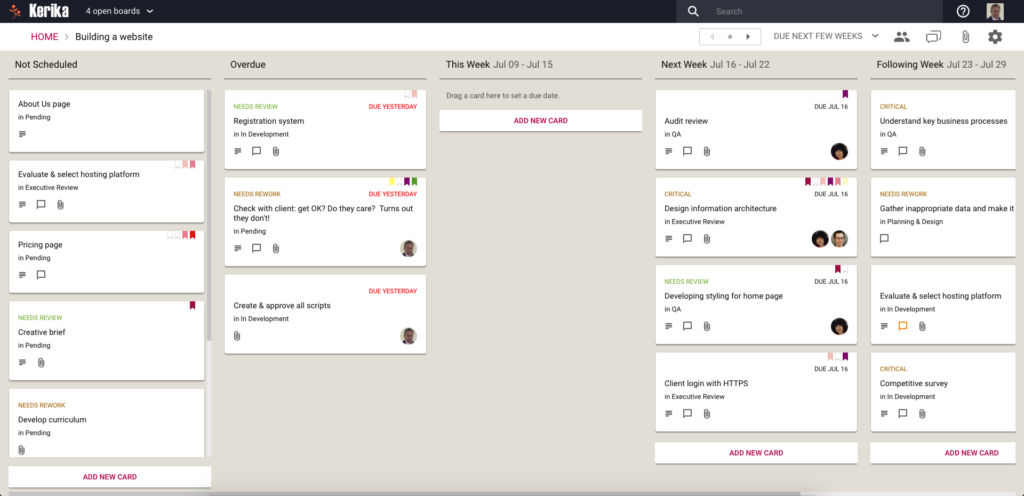 (The Planning Views, by the way, are what we refer to as the views that Kerika provides over the next few days, next few weeks and next few months.)
Is this a good assumption on our part? If not, let us know and we will add Highlights to the Planning Views as well.