We have made a tweak to the Hide Column feature that's available on every Task Board and Scrum Board, for all Board Admins, Team Members and Visitors.
Previously, when you hid a column Kerika would show that like this: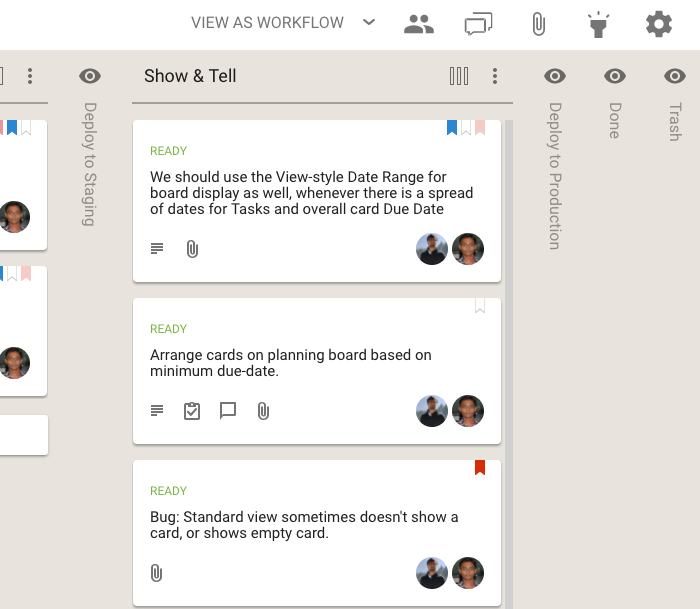 The name of the column that was being hidden was shown vertically, to make it easier to retain the overall context of the board.
We have improved this so hidden columns now look like this: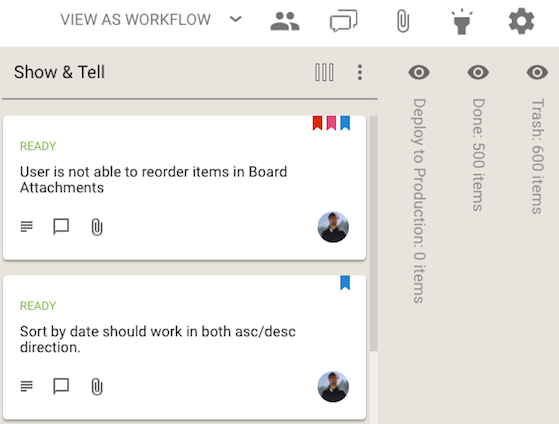 The subtle (but important) distinction is that Kerika now shows you how many cards are in the hidden columns, not just the name of the column.  We think this will make this feature more useful, to more people, more of the time.