We have a new template to help folks plan their blog content to maximize their blog's SEO effectiveness, and thereby drive more inbound traffic: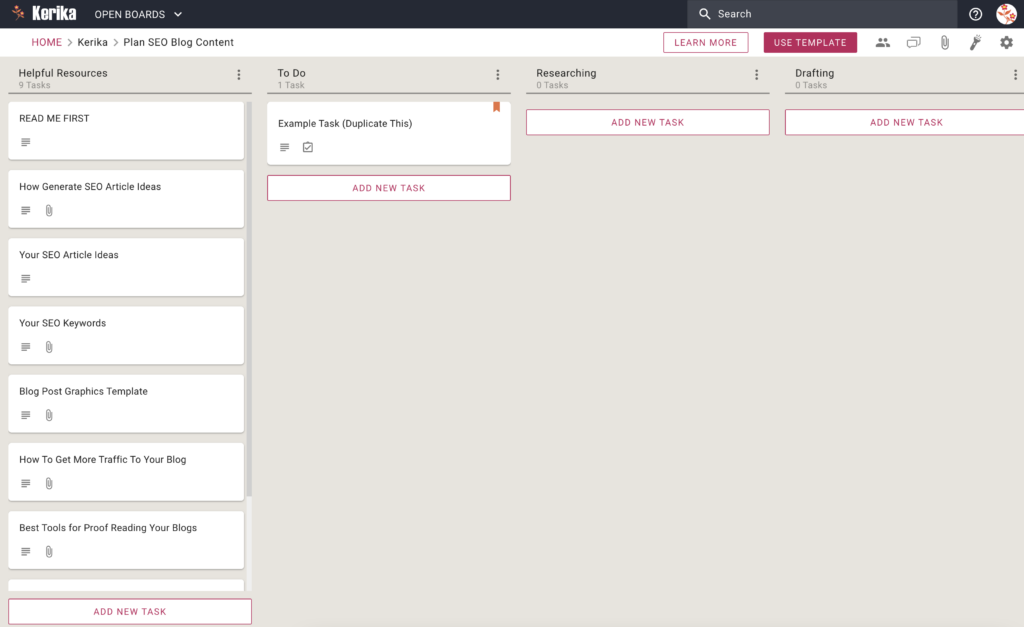 As with other Marketing Templates we have been creating for our users, there's a column with useful resources for folks that are new to incorporating their blogs within their marketing activities.
The workflow itself is fairly simple: To Do → Researching → Drafting → Designing → Scheduled → Done.
There's a sample task in the To Do column that you can duplicate for each blog post; it contains a complete checklist of subtasks to make sure you don't miss anything:
Check out this template and let us know if we can improve it!