Marketing events look like they will be virtual, rather than in-person, for a very long time, and to help our users we have a template that can set you up in just seconds with a complete Task Board: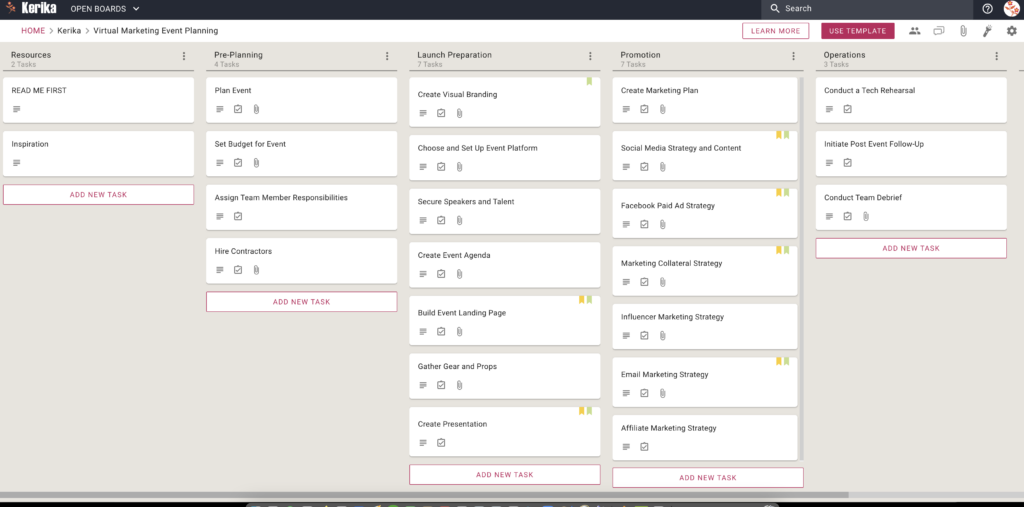 This is a more elaborate template, with over 20 separate cards organized into a smooth workflow: Pre-Planning → Launch Preparation → Promotions → Operations.
Each card, representing a significant task, comes with helpful resources (as attachments) and detailed subtasks.  Here's an example:
We have been preparing a number of templates for our users. Most recently we have been focusing on our Marketing and Nonprofit users, but we will also be launching templates for many more jobs, to reflect the broad spread of our users around the world.
Check out the template and let us know if we can improve it!