Welcome to 2017! We have a big bunch of goodies lined up for release in the coming weeks and months, and we are going to start off with some nice improvements to the 6AM Task Summary email that you can (optionally) get from Kerika:
You now have two options: you can get all your overdue and due items sorted by date, or by board. Or both.
To turn this on, go to https://kerika.com/preferences, and check these boxes: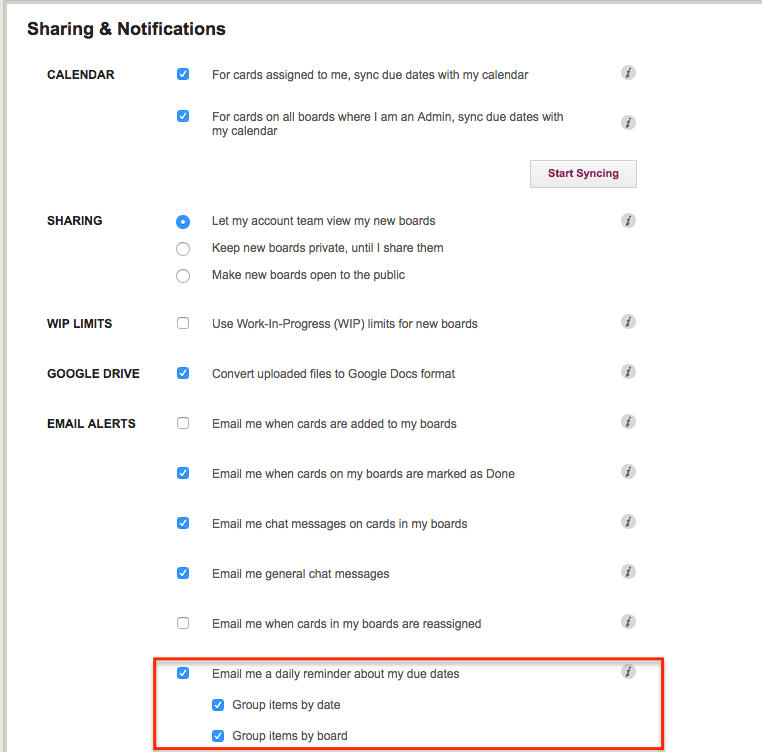 We have also improved the "group items by date": instead of showing what's due today and tomorrow, this email now includes What's Due This Week and What's Due Next Week.
"This Week" is adjusted automatically as the week progresses to keep track of what's left for the current week, which always ends on Sunday.
Enjoy.