In the recently added Highlights feature, we let you create your own custom highlights: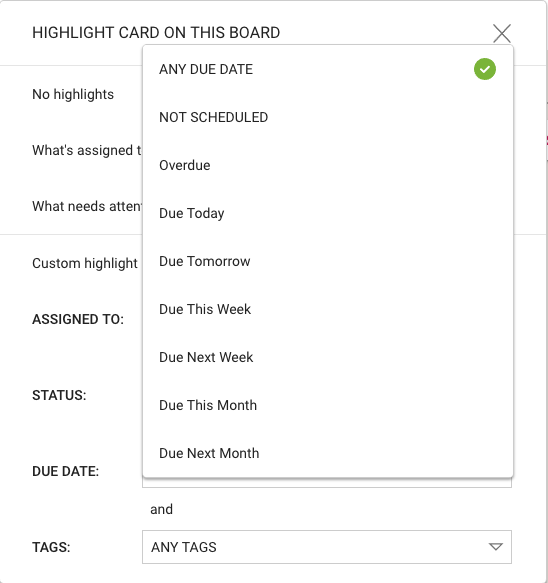 We fixed a problem where "This Week", "Next Week", etc. wasn't including Overdue Tasks and cards, which could give users a somewhat misleading impression of what they needed to get done in a particular week or month.
After all, if something is already overdue, you will need to get that done this week along with anything that's scheduled for this week!