We have added a new feature to our Kerika Task Boards and Scrum Boards, to make it easier for Board Admins to customize the layout of their boards (i.e. to customize the workflow of their projects).
This Column Actions menu appears the top of each column, as shown below: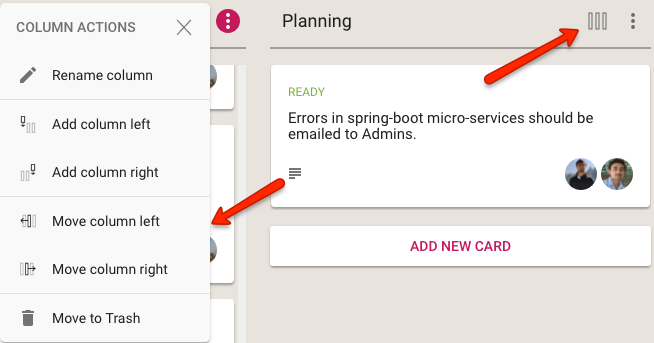 When clicked, the button shows the following actions that can be performed on the column:
Rename the column
Add a new column, to the left
Add a new column, to the right
Move the column one position over to the left
Move the column one position over to the right
Delete the column, which means move all its contents to the Trash
This new button and menu makes it easy to access the most common actions that Board Admins need to organize their project's workflow.
The Board Settings dialog will continue to support this feature, as well as handle more advanced scenarios such as boards that use Work-In-Progress limits on columns: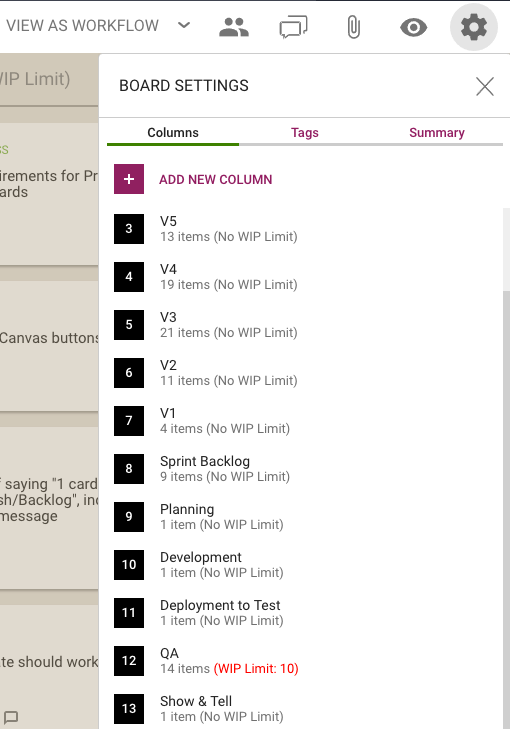 Note: only Board Admins can customize the columns on a board; not Team Members or Visitors.