We have a new template that is a very comprehensive checklist of all the activities that a product marketing manager needs to consider, when launching a new product: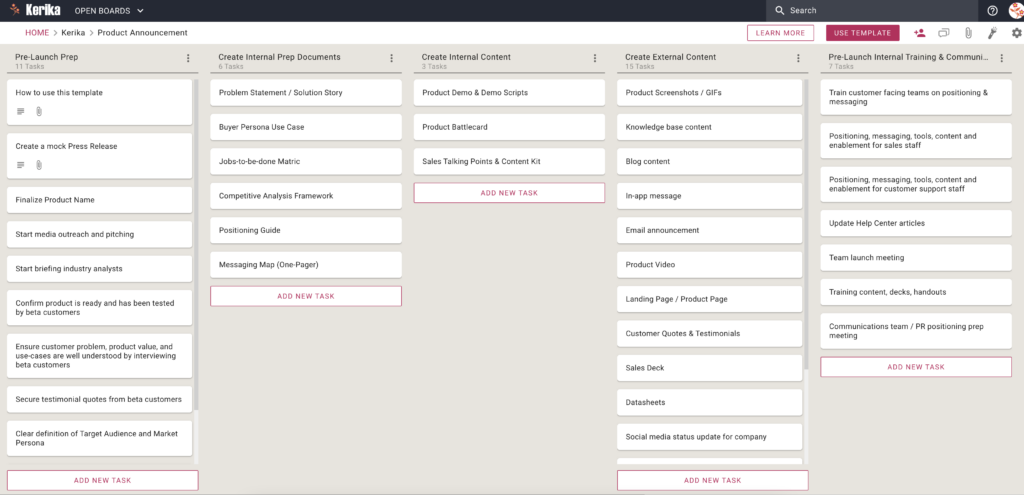 The tasks are grouped into stages, represented by columns:
Pre-Launch Prep: this includes tasks like finalizing the product name and starting outreach to media and analysts.
Creating Internal Prep Documents: tasks in this include creating a competitive analysis and jobs-to-be-done matrix.
Creating Internal Content: demo materials, talking points for sales team.
Creating External Content: prepping (but not launching!) the product video, website landing pages, etc.
Pre-launch Internal Training & Communications: training the sales  and customer support teams.
Launch Day Execution: the big day! Pushing all the materials you had prepared to production.
To give credit where credit is due, this template is inspired by a blog post by Chris Orlob.
Check out this template and let us know how we can improve it!