An Account Owners can now designate other members of their Account Team to be Account Admins, which will allow these people to also manage the subscriptions and membership of that account.  This can help where the actual ownership of the Kerika account is someone from outside the user community, like a purchasing department.
Managing Account Admins can be done from the Manage Account screen, by the Account Owner: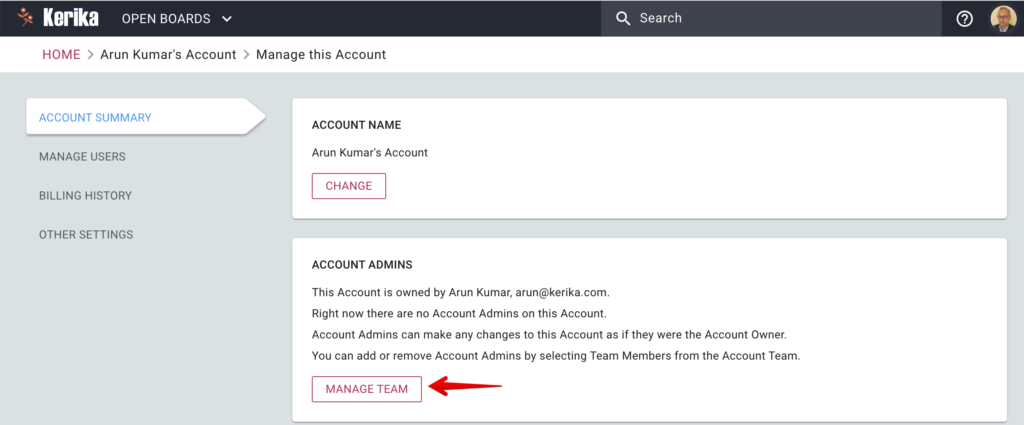 Once you are in the Manage Users screen, select one of the Team Members on the account: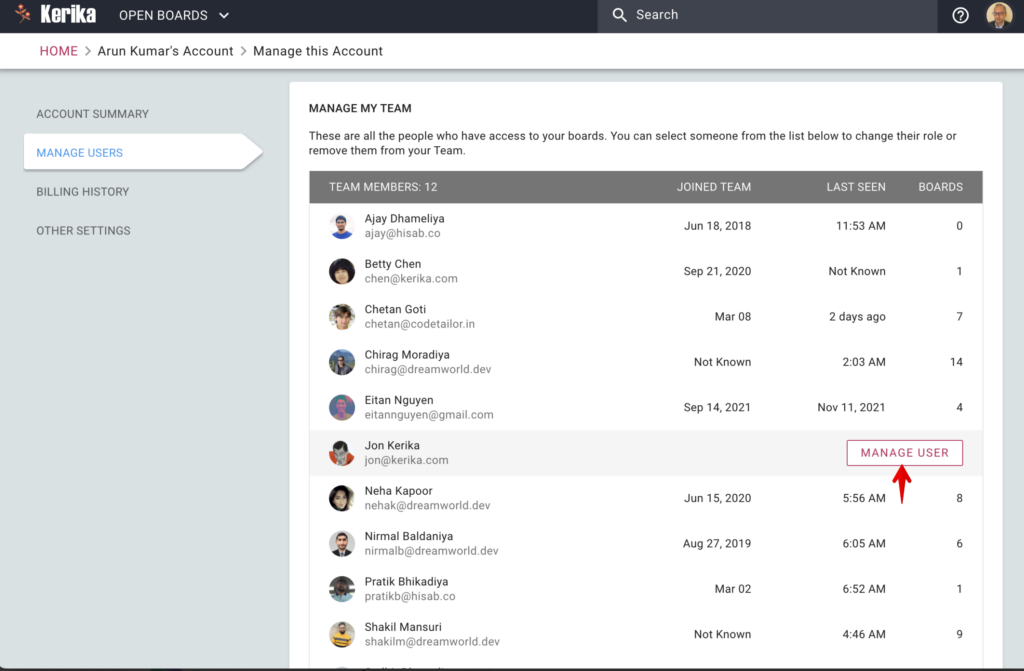 In the Team Member details dialog, select TAKE ACTION: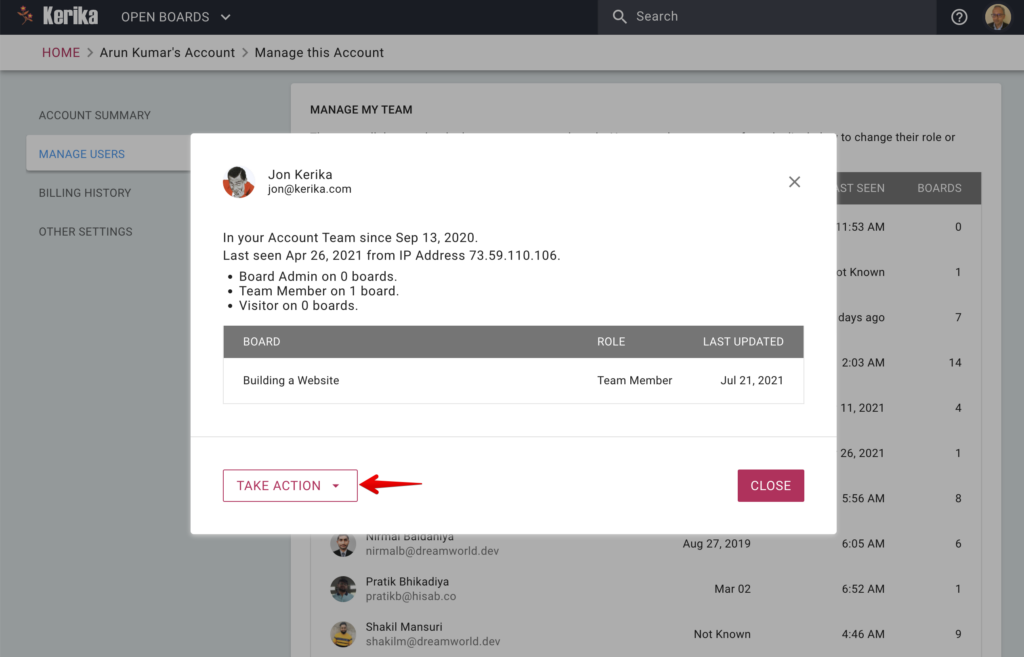 And select Make this user an Account Admin: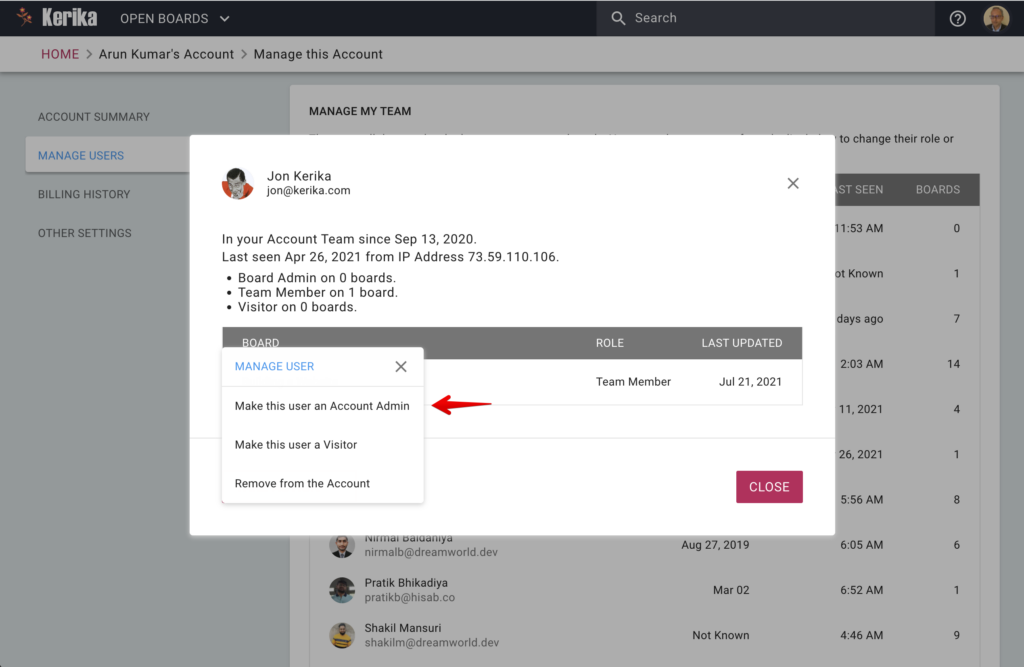 There's a confirmation step, since Account Admins have tremendous power over the Account: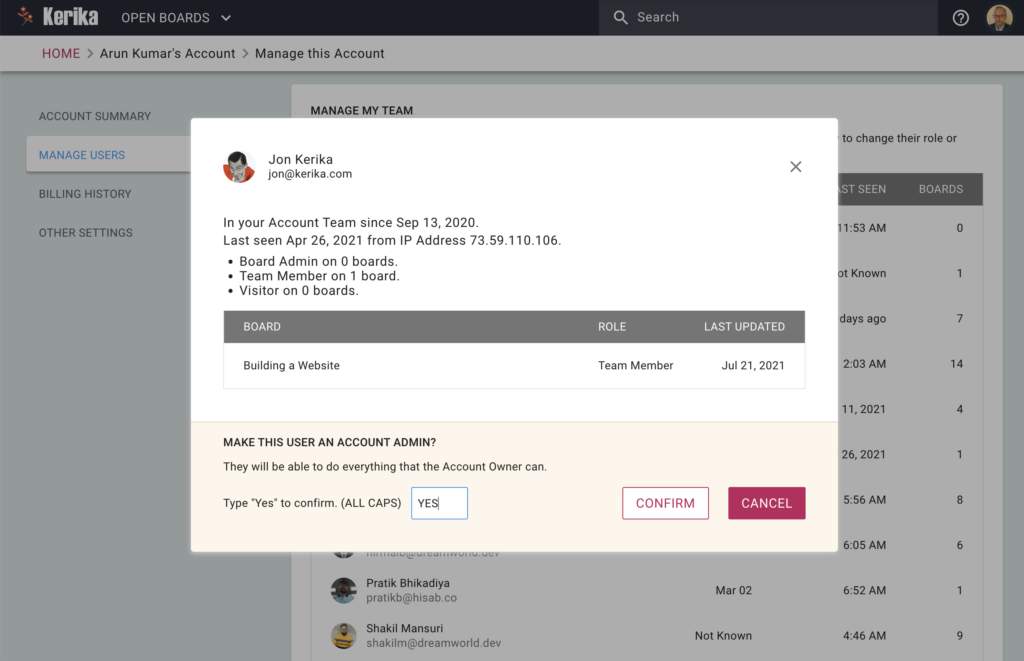 And your new Account Admin is set up: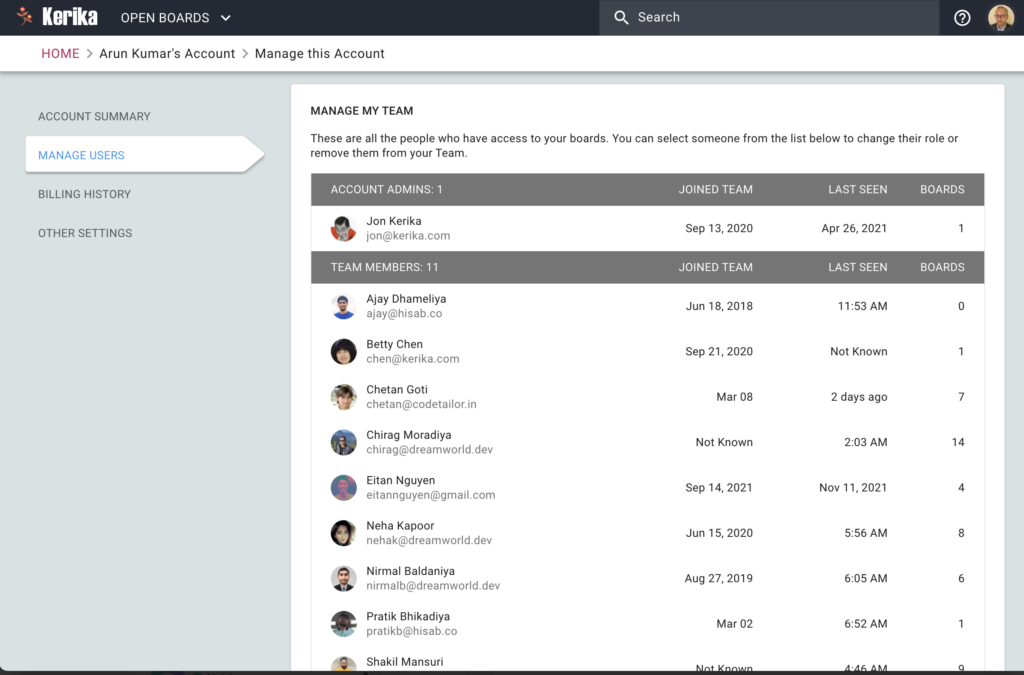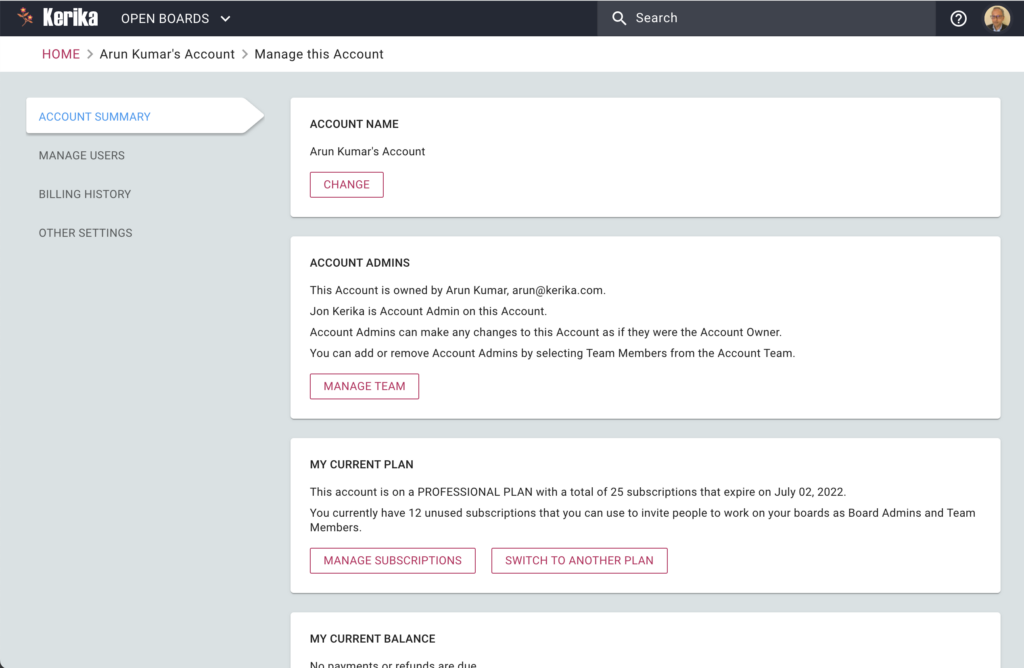 An Account Admin can set up other Team Members from that Account to also be Account Admins.
Account Admins have a lot of power over the Account; they can:
Access any board
Add people to, or remove from, any board
Change people's roles on any board
Add people to the Account and buy subscriptions
Change the subscription plan
So be careful who you add as an Account Admin!