We have made this easier: you can go to the Manage Account page inside the Kerika app and you will see this section at the bottom: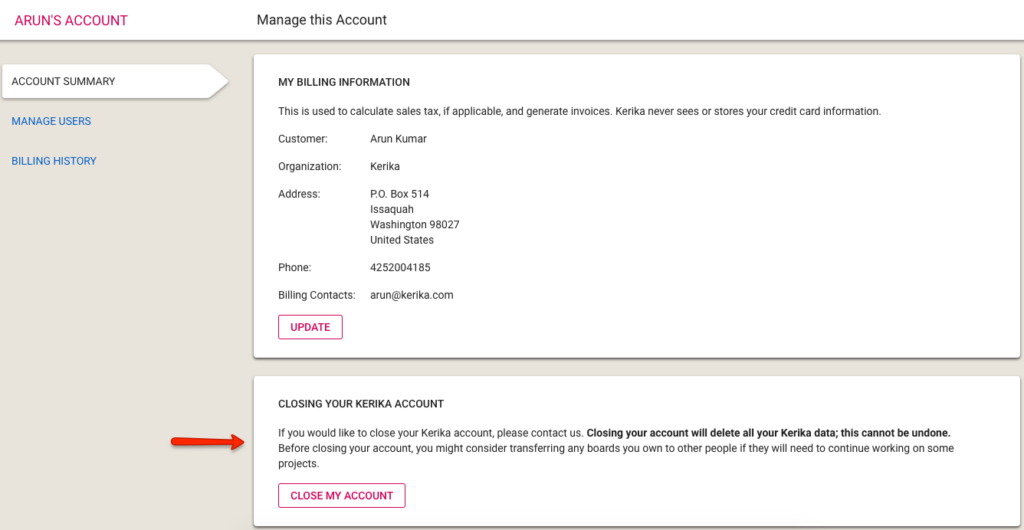 Clicking on the Close My Account button (and the subsequent confirmation dialog box) will generate an email to Kerika's Admins, who will then manually close the account.
We have decided not to automate the actual account closure step since it is irrevocable: once your account is closed, all the boards and content on those boards are deleted and cannot be restored.
To help users, we usually wait for a few hours — up to a day at most — before actually deleting the account, in case someone wants to send us an "Oops, I didn't mean to do that…" email.