We have always had a Trash (or Recycle Bin) at every level of Kerika: anything that you delete goes into a Trash that's associated with that view, so that if you make mistakes you can easily recover from them.
But, the way to retrieve deleted projects was not very clear: the functionality was there, but it was kind of buried so we are making that easier to find and use: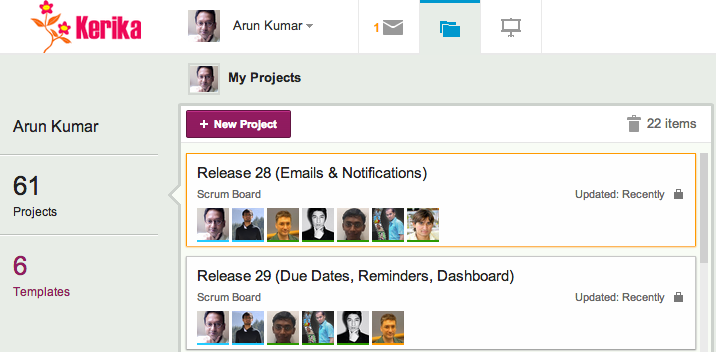 The Trash icon shows you how many deleted projects you can retrieve: this includes all projects that you, or anyone else deleted, where you were a Project Leader or Team Member.
This means that you can retrieve projects that were deleted by mistake by other Team Members!
It's a pretty neat feature, and it works as you would expect: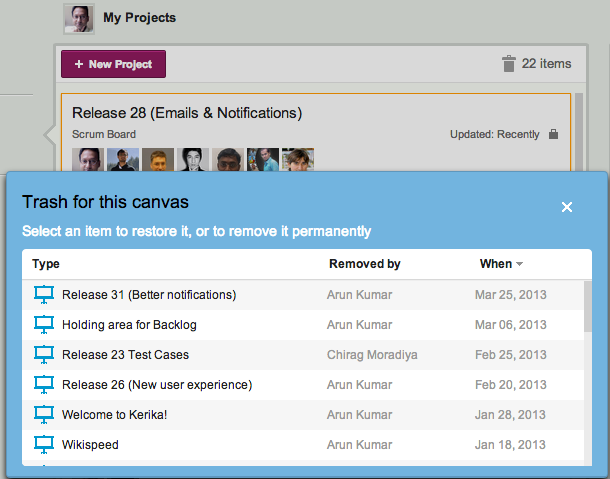 All part of our next release — enjoy!