We have a new template for folks that need to organize a marketing campaign photoshoot, or any other professional business photoshoot: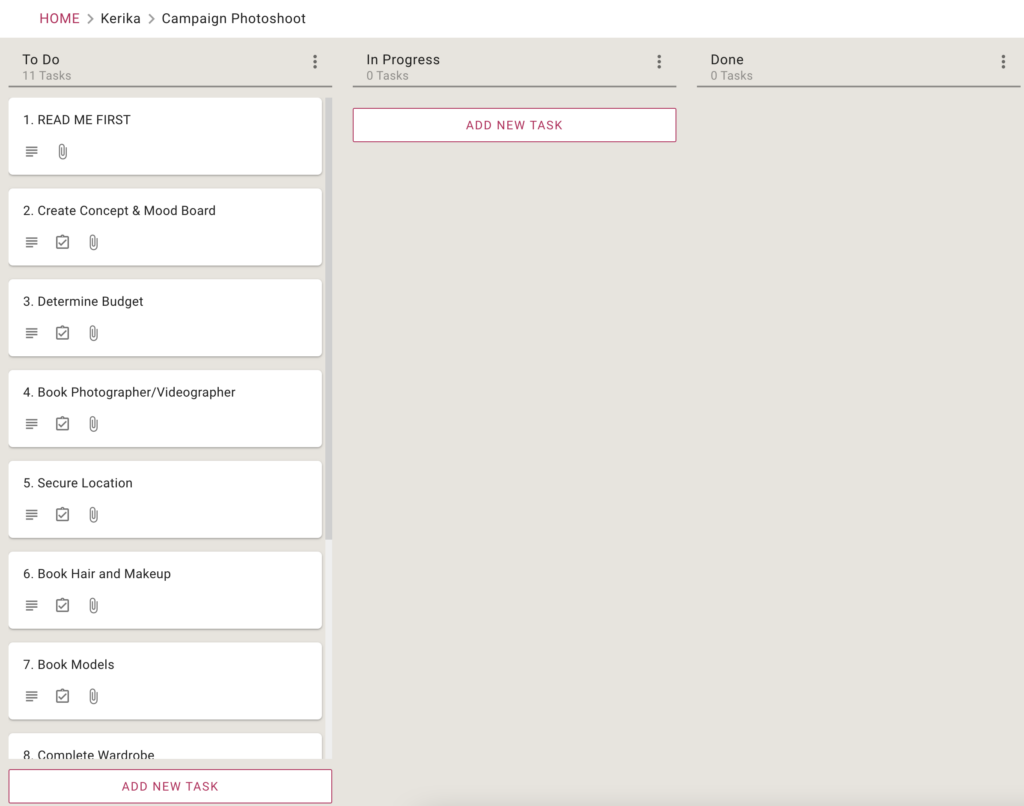 The template contains a step-by-step guide, with each task laid out as a separate card on a Task Board. Here's an example of a task: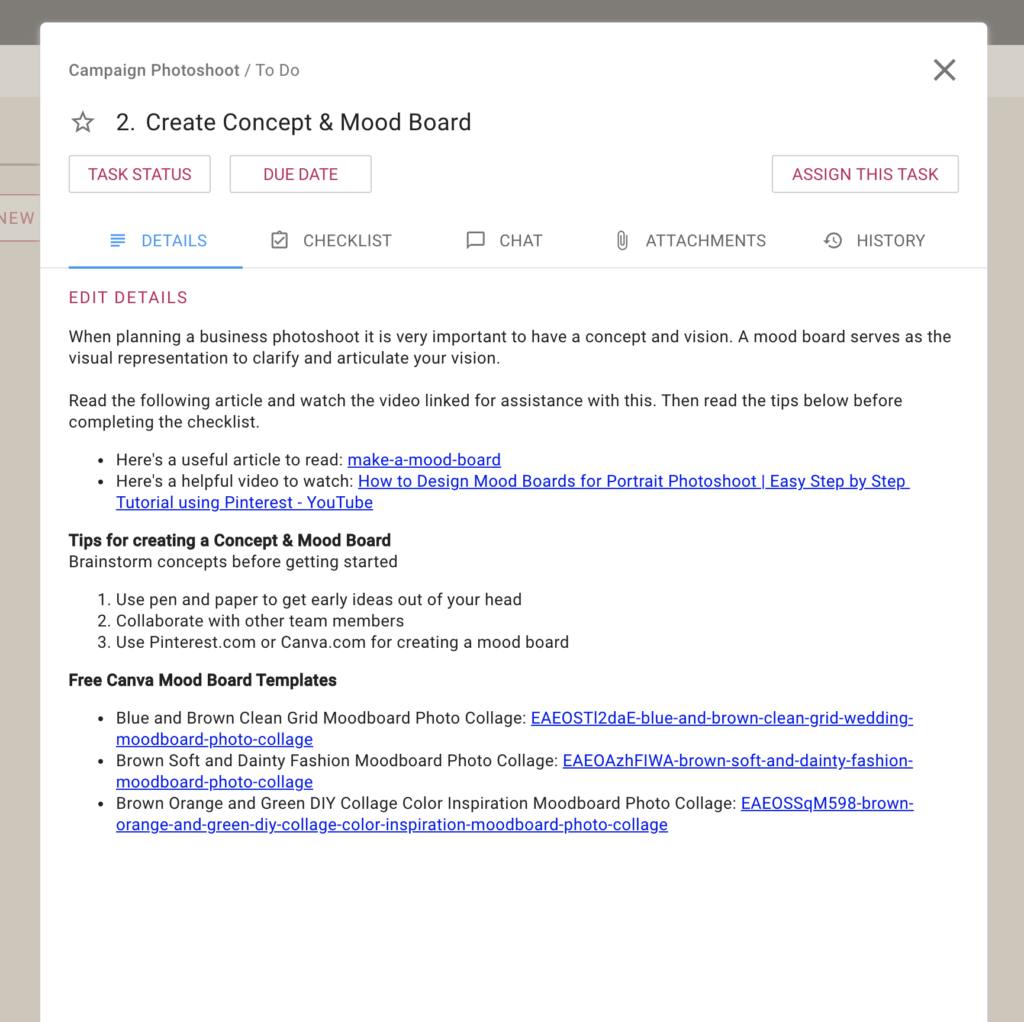 As you can see, this template contains not just a list of tasks, but also useful links for folks who are doing this for the first time.
Cards also contain a checklist of subtasks, where appropriate: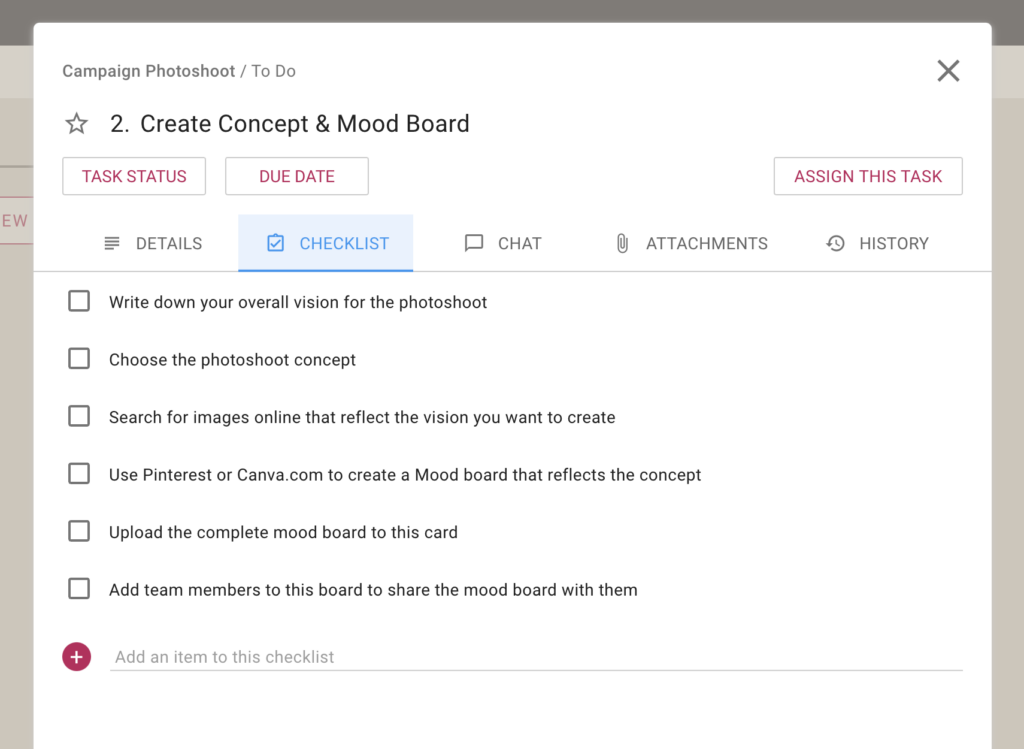 Check this out, and let us know if it needs improving!