We have enhanced our recently introduced Archive feature, so that you can now copy a current project and paste a copy directly into your Archives:
Go to your Home Page
Select the project you want to backup
Click on the Copy button that appears on the top of the Projects column (or use the right-mouse-button)
Go over to the Archive column, also on the Home Page
Click on the Paste button that appears on top of the Archive column.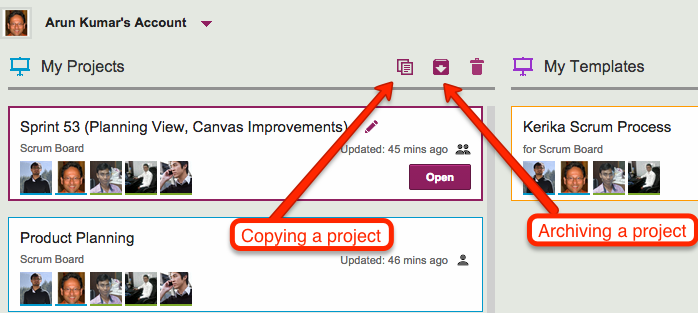 One possible use-case for this, that some of our users have asked for, is to do quick backups that "capture current state" of important projects.
As with anything else that's in the Archive, the copies you paste there are frozen, and can't be changed unless and until you drag them out of the Archive and into your Projects list.