We have done a bunch of things to help folks who need to work with multiple Kerika accounts: a common situation with consulting, outsourcing, or other professional services who need to work with clients who all have their own Kerika accounts.
It starts at the Home page, where we made it easier to filter you view of Boards and Templates to a subset of all the Kerika accounts you can access: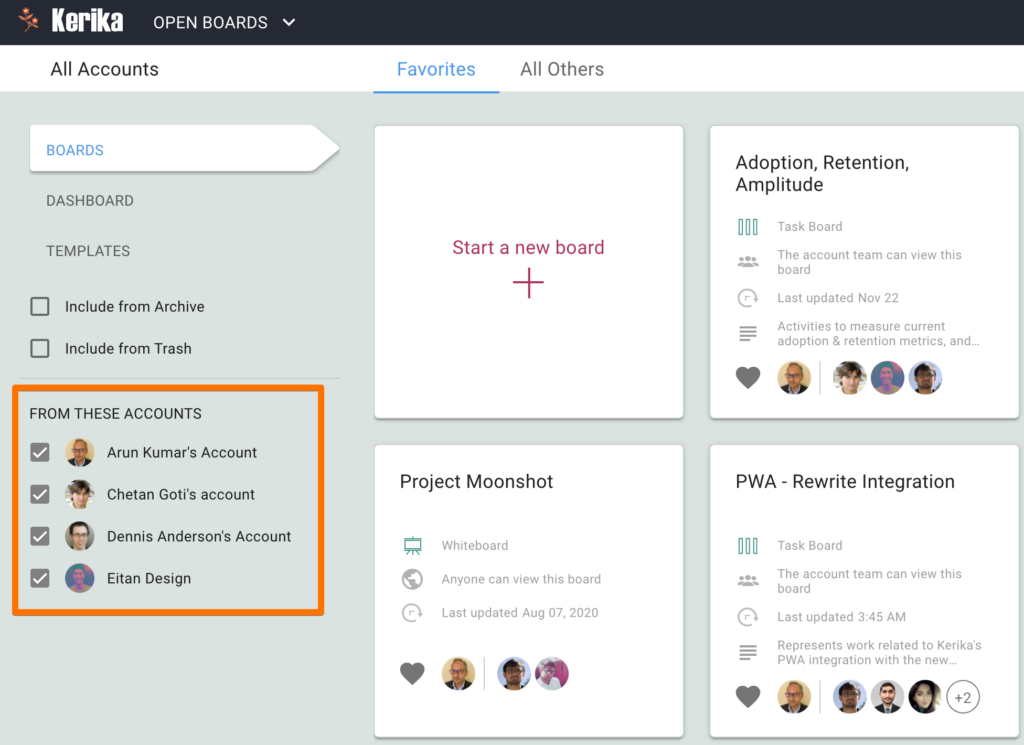 You can use the check boxes in the left navigation area to temporarily hide some accounts, if you want to narrow your view of boards and templates.
More importantly, you can now access boards from different Kerika accounts in the same session: you don't need to log out of one account and log into another, to be able to quickly switch between boards from different accounts.
The Board Switcher, which shows all the boards you currently have open, across accounts: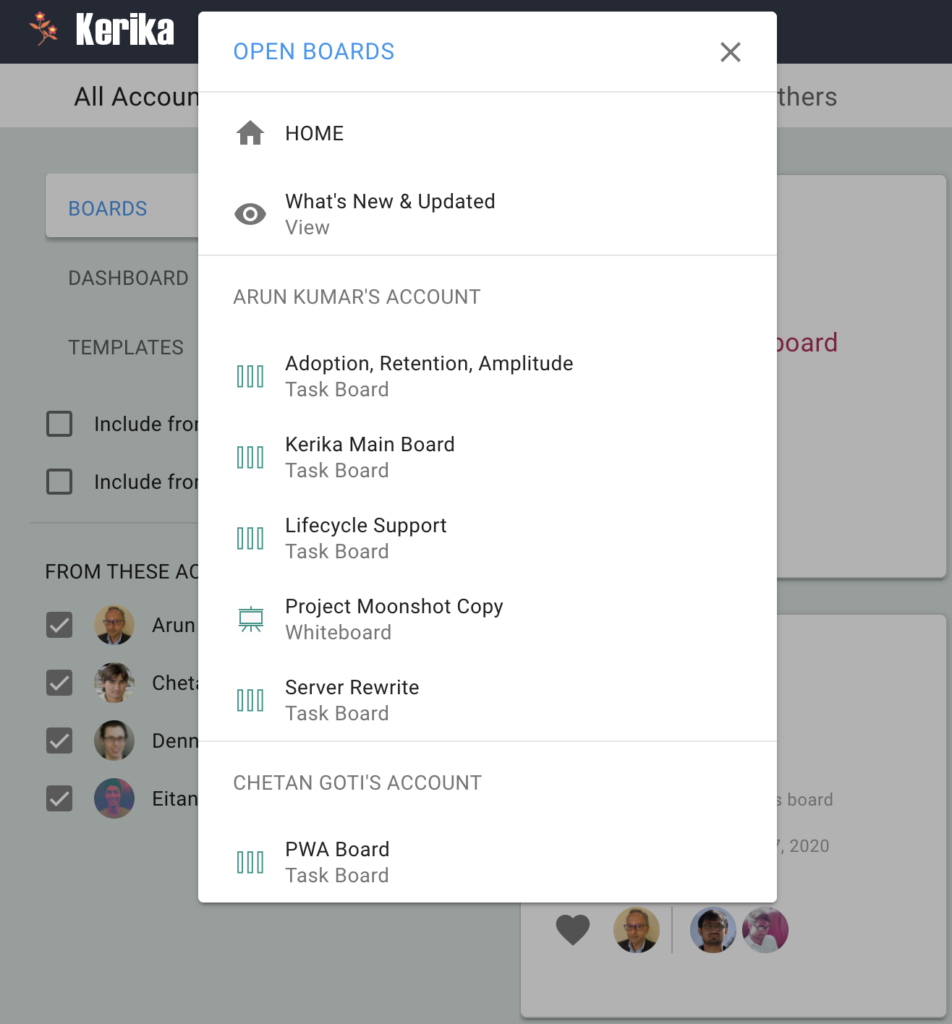 It's also easy to set your preferences on a per-account basis:

The Dashboard (previously labeled "Views") has new capabilities so you can get a great overview of all your projects, across all your accounts: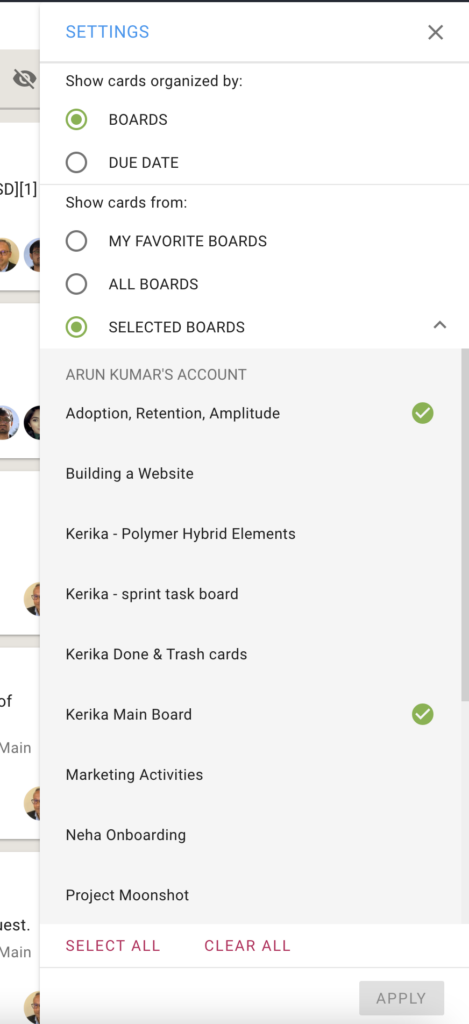 This makes it as easy to filter your Views on desktop as we had previously done for mobile users.