From the moment a new hire walks in the door, they start forming opinions about your company culture, their role within the organization, and what it will be like to work for you. That's why when it comes to hiring new employees, first impressions matter.
When done correctly, on-boarding can help new hires feel welcome, valued, and prepared to do their best work. But when done poorly, there are a lot of things that could go wrong. Here are a few tips to help make your on-boarding process as smooth as possible:
1. Start with the background check
Before you bring a new employee on board, it's important to run a background check. This will help you verify that the person is who they say they are and that they don't have any red flags in their past that could negatively impact your business.
A background check can also give you peace of mind that you're making the best hiring decision possible. To know about a candidate, you need a process that ensures the new employee is the right fit for the job. Check out how this company conducts a background check for its new employees.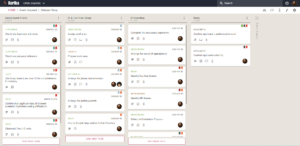 Check one business reference
When it comes to bringing on new employees, it's important to do your due diligence and check their business references. This will help you get a better sense of their work ethic and what they're capable of.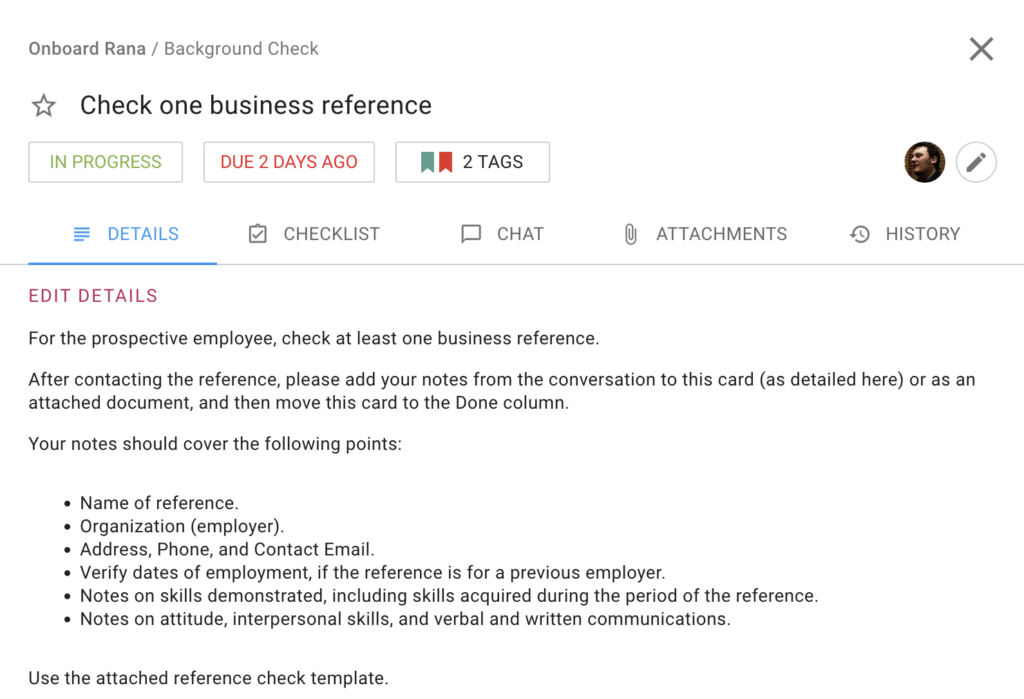 Check one personal reference
Personal references can give you valuable insights into an applicant's character, work ethic and overall suitability for the job. They can also alert you to any red flags that might not be apparent from their resume or cover letter.
Asking for personal references is a simple but effective way to screen applicants and make sure you're making the best possible hiring decision.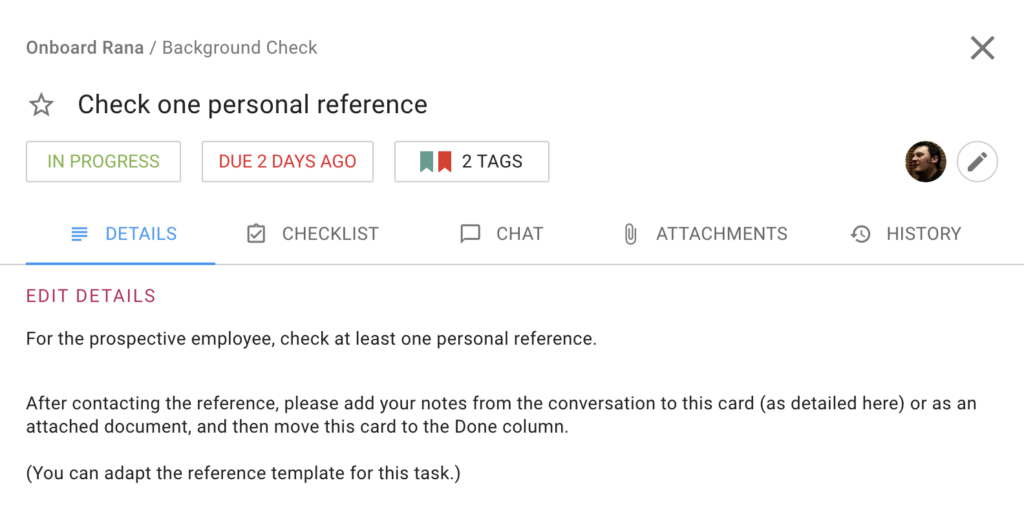 Check applicant's resume/CV for completeness & accuracy
While on-boarding a new employee, it's important to check their resume or CV for completeness and accuracy. This will help you ensure that there are no discrepancies in their work history.
If you find any inaccuracies, be sure to follow up with the employee to get clarification. It's also a good idea to run a background check to verify the information on the resume. By taking these precautions, you can help ensure a successful on-boarding process for your new employee.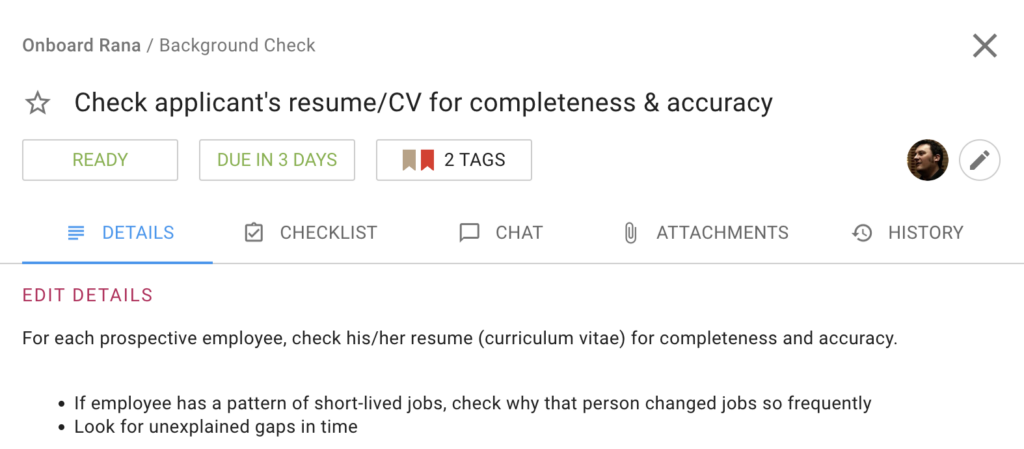 Confirm that applicant has all claimed academic & professional qualifications
It's always a good idea to confirm that an applicant has all of the claimed academic and professional qualifications before onboarding a new employee. This can help ensure that the individual is qualified for the role and can help avoid any potential issues down the road.
There are a few ways to go about doing this, such as contacting references or requesting transcripts. Take the time to do your due diligence and it will pay off in the long run.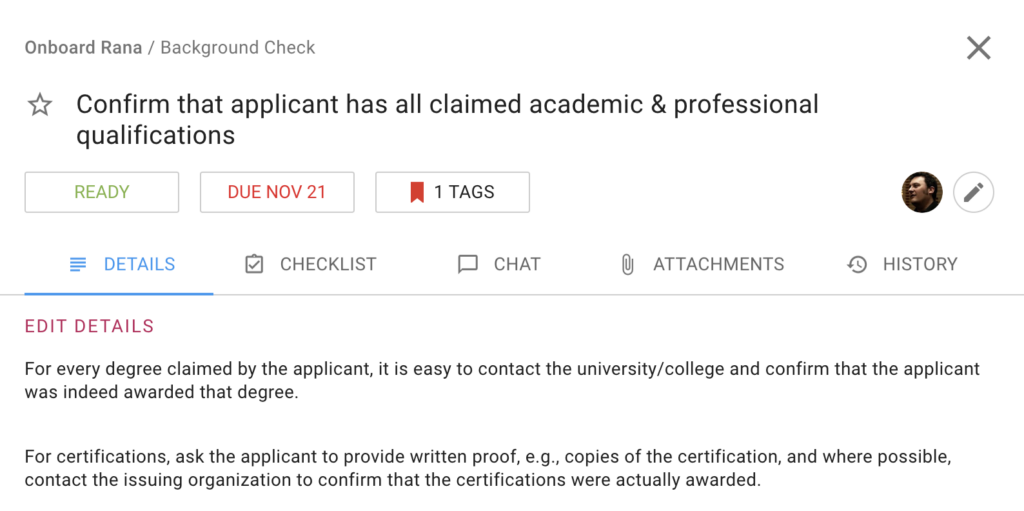 Credit Checks
Credit checks are an important part of the onboarding process for new employees. They help employers to verify an applicant's identity and to ensure that the person is who they say they are. Credit checks also help to determine an applicant's financial stability and to assess their risk of defaulting on their financial obligations.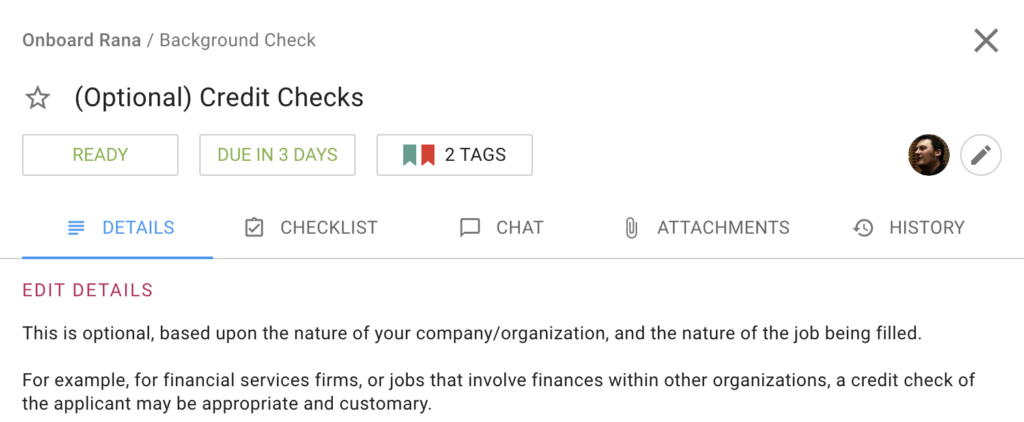 2. Get the necessary paperwork
Make sure you have all the necessary paperwork in order before the new employee starts. Here is a good example of how a US-based company collects all the necessary paperwork upfront from a new employee. The paperwork includes the W-4 form to calculate taxes, the I-9: form to verify the employee's identity and eligibility to work in the US, the direct deposit form, and the employee handbook acknowledgment.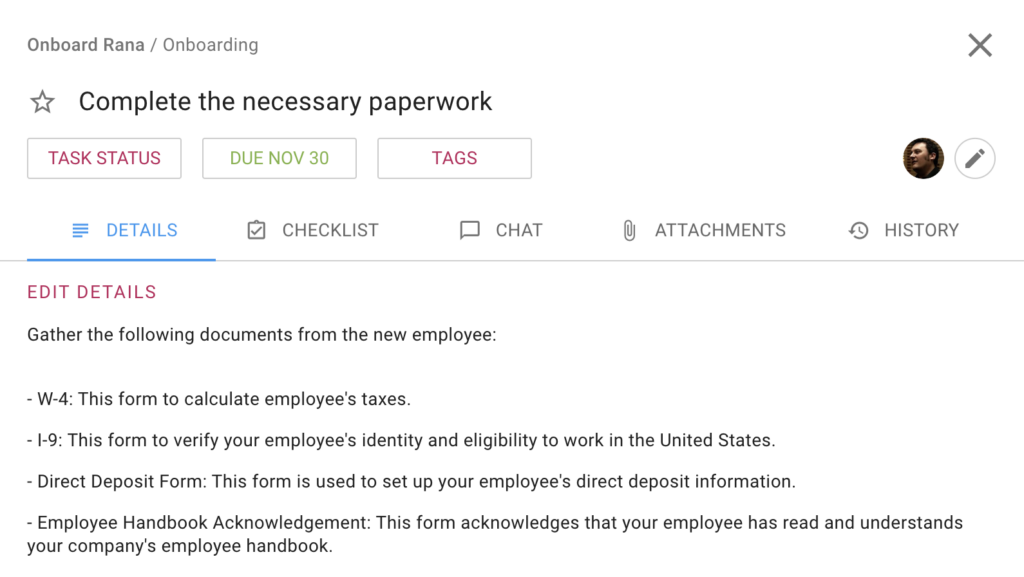 3. Set clear expectations from the start.
New employees should know what is expected of them in their new role, and the best way to do this is to set up an Orientation Program and Schedule mandatory training sessions.
Orientation Program
The Orientation Program is a great opportunity for employees to learn more about their role, and ask questions and get to know their colleagues.
For the Orientation Program to go smoothly, choose a date and time that work for both you and the employee. You'll want to make sure the program is informative and engaging. If your new employee feels welcomed and comfortable, they'll be more likely to hit the ground running and be productive from day one.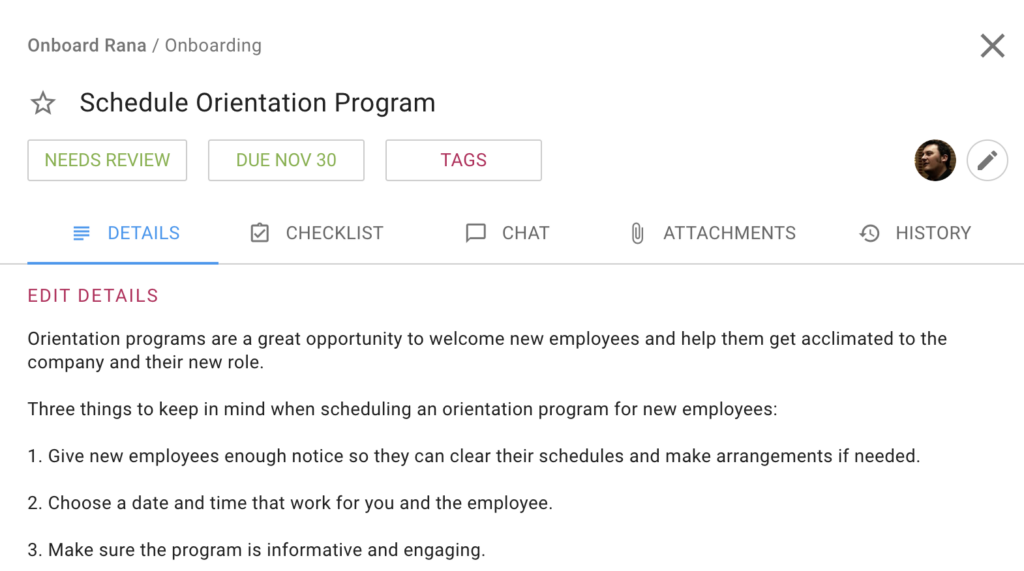 Schedule mandatory training sessions
Training sessions for compliance and regulation are important for several reasons. First, they ensure that new employees understand the company's policies and procedures from the day one.
Second, they help to ensure that employees are up-to-date on any changes in the law that may affect their job.
Finally, training sessions provide an opportunity for employees to ask questions and get clarification on any points that are unclear.
4. Make sure they have all the information about their team and department.
New employees should feel informed about their role, the company, and the team they'll be working with. In the following example, the HR has organized a team lunch. This is a great to way to introduce a new employee, this gives a employees get to know each other well.
The department is also getting introduced to the new employee, and this is just as important. So a formal announcement about the new employee, helps existing employee know them better.
And last, but not least, don't forget a Team Lunch on Day One!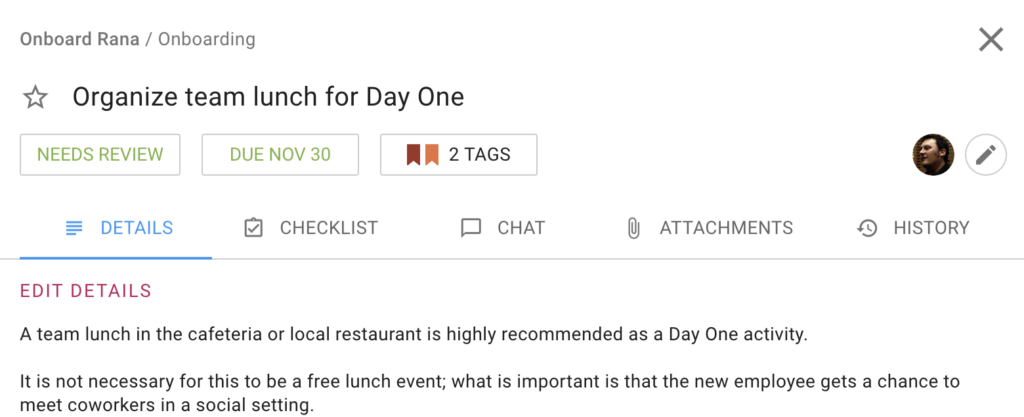 If you want to set up a Task Board for this, we have a free template ready for you.