Thanks to one of our users from Washington State's Administrative Office of the Courts for pointing this out: it turned out that the count of "remaining" cards in the Board Summary was including items that were in the Trash, which was misleading.
This has now been fixed: the count shown in the Board Summary gives you a better idea of what work remains.
To access the Board Summary on any Task Board or Scrum Board, click on the Board Summary button shown on the top-right of the Kerika app:

Clicking on this button will show a summary of the board, like in this example: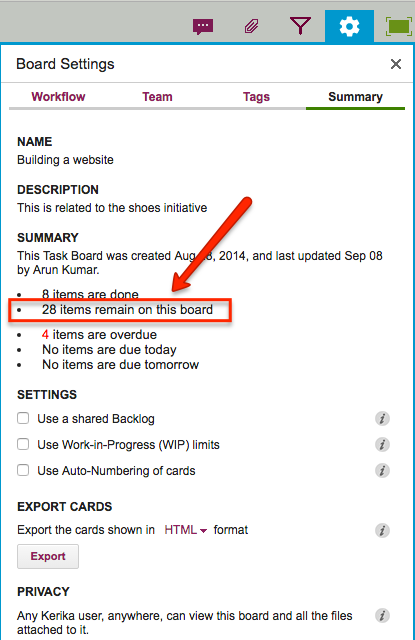 In the example above, the count of "28 items remain" now properly excludes any items that are in the board's Trash.