With our latest update, launched over the weekend, we have made some significant changes to how users access multiple Kerika accounts.
The motivation for all this is simple: our old billing mechanism was manual and error-prone. It was difficult to track which accounts had paid for subscriptions and to ensure that subscriptions were renewed in a timely manner.
So we are moving to an completely automated system that will allow our customers to manage their subscriptions more easily, make online or offline purchases, and manage their account teams.
We are about halfway there: we have done the changes to the account management piece, and have some more work before the billing system is ready.
One consequence of this is the way you view your Home Page has changed: the Home will now always show the boards and templates that related to a single account, rather than across multiple accounts.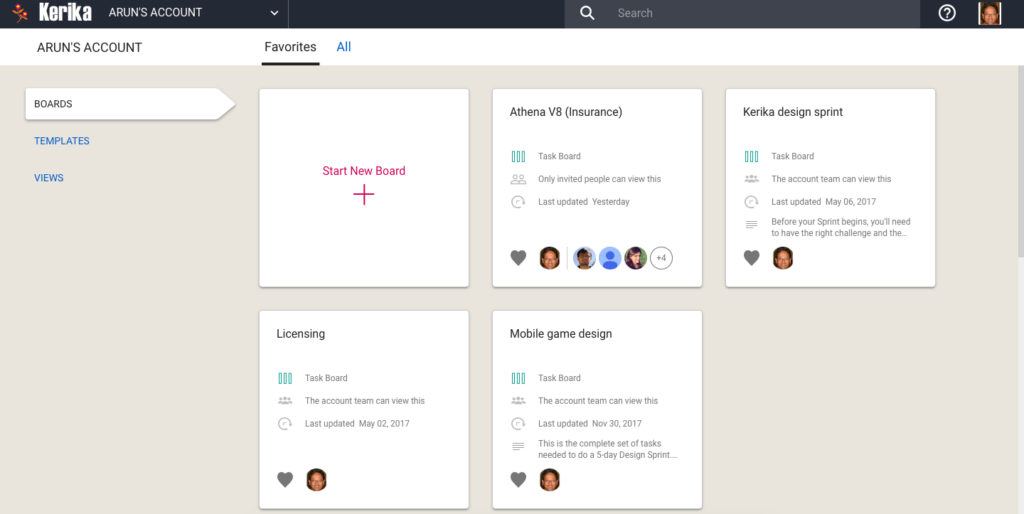 (Previously there were three buckets: Favorites, Owned by Me, and Shared With Me.)
Switching between all your open boards, and all your accounts, has been consolidated into a single Account Switcher function that appears on the top-left corner of the Kerika app, where the old Board Switcher used to be:

Clicking on the Account Switcher will let you switch between boards, and between accounts: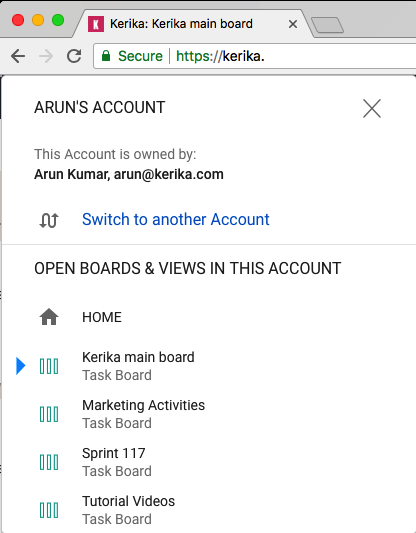 Calendar syncing and Preferences are now applied on an account level, so if you are working in multiple accounts, you can choose to have different preferences for each account.
You can access your Calendar and Preferences settings by clicking on your face on the upper-right corner of the Kerika app: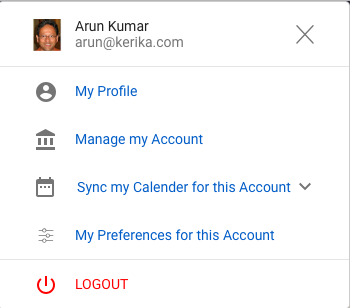 With this change, it becomes more important for organizations to consolidate ownership of all their boards within a single account.  You can do this yourself, by selecting boards from your Home Page and using the Move to Another Account function: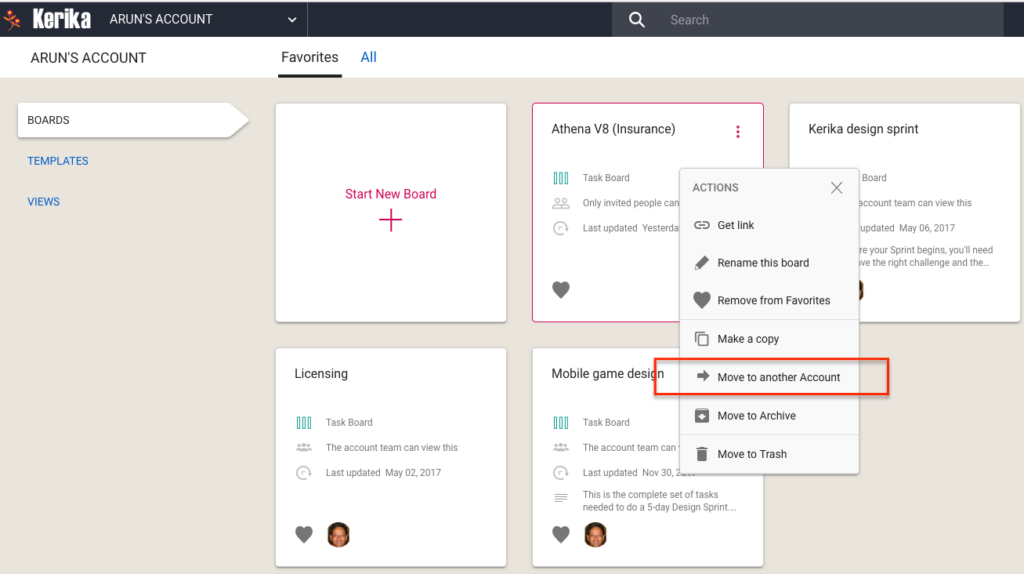 You can also let us do this for you: just contact us at support@kerika.com, and let us know which accounts you would like to consolidate and we can do all the work.