Every card (and every canvas) on a Task Board or Scrum Board in Kerika has a unique URL, but most of the time you might not notice the URL shown in your browser's address bar is changing as you open one card after another.
(And if you are using Safari on Macs, you definitely won't notice this since Safari hides most of the URL anyway.)
These URLs can be helpful in many ways: Kerika recognizes them as pointing to other cards or canvases, and makes these links an easy way to connect up different work items.
Here's an example of a card URL that's referenced in a chat message: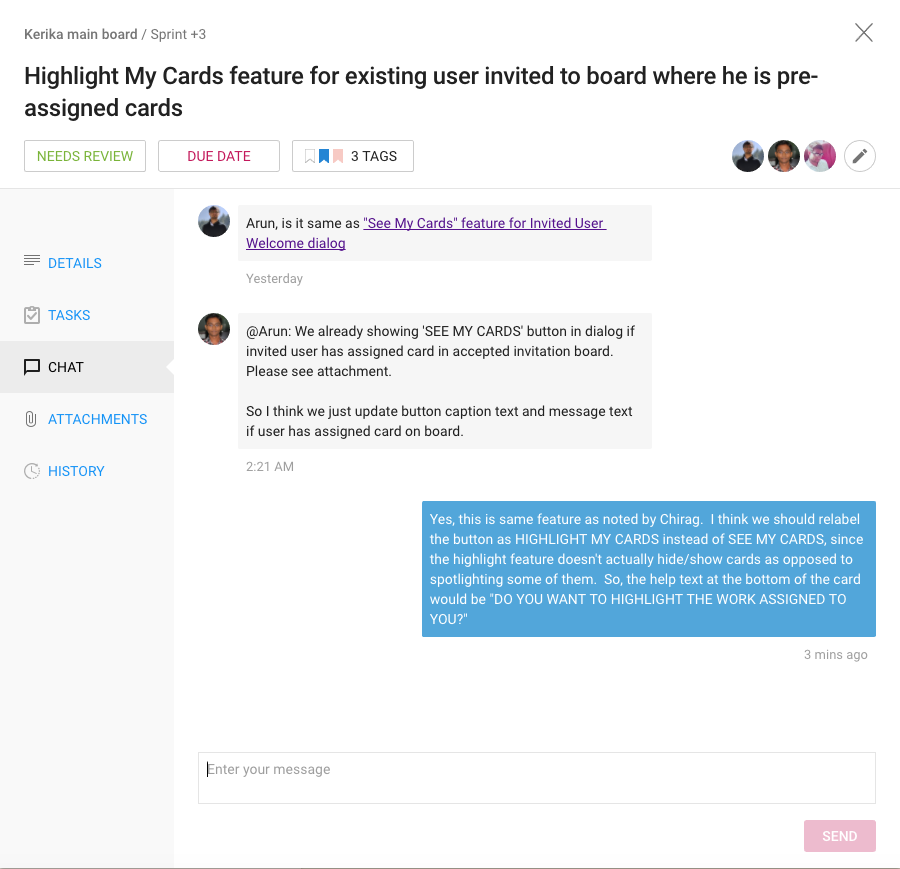 Any URLs that are included as part of the chat or details of a card, that reference other cards, canvases or boards within Kerika, are automatically recognized and presented as useful links as you can see from the first chat message shown in the above example.
To make it easier to get these card URLs (and to help you notice that they are important in the first place), we have made it possible to grab any card's URL with a single click: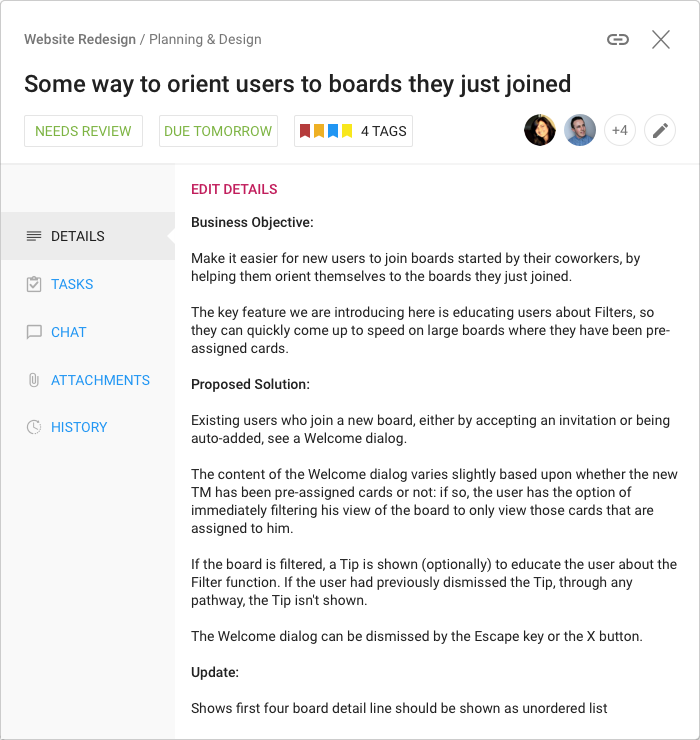 Clicking on the new Card URL button that appears on the top-right of each card's detail view makes it possible to see, and copy, the card's URL with a simple click: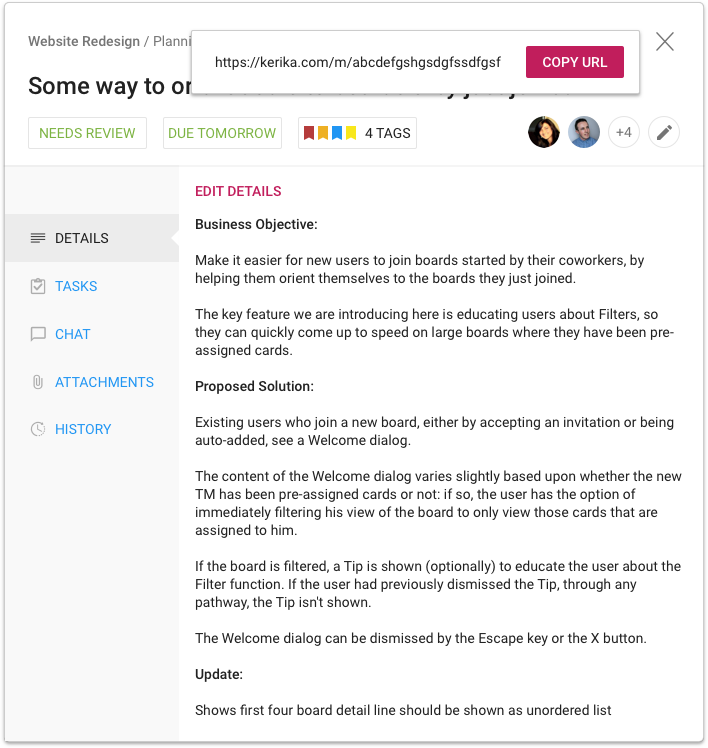 We have made it easier to grab the URL of an entire board as well, from your Home Page: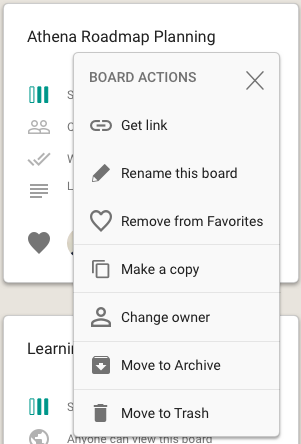 Try this way of creating links between related work items, across all your Kerika boards.