We have improved the Sort by Date feature to allow you to sort in ascending or descending order of Due Date.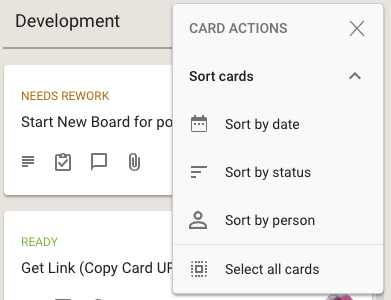 Sort once, and the sort will be in descending order: i.e. the due dates closest will appear on the top of the column.
Sort again, and the sort will be ascending order: the closes due dates will appear at the bottom of the column.