We used to refer to "Projects" and "Boards" somewhat interchangeably on our website, our blog and in the Kerika app itself.
There was no special reason for this: in our mind, a Project was clearly a Board, and vice-versa, and it never occurred to us that this might prove a source of confusion to anyone.
Well, we were wrong about that.
In the real world, people are very cautious about "starting a new project", because this might involve getting formal administrative approval, budget allocation, staff changes, etc.
In other words, in the real world a "project" is a big deal.
But, in Kerika, starting a new Task Board, Scrum Board or Whiteboard is not a big deal — and that is very much by design.
Unlike so many other collaboration tools that make it difficult for you to create as many boards as you like, Kerika was always designed to make it very easy for you to redesign your work as needed: start new boards, move cards or canvases from one board to another (using Cut, Copy and Paste), and to move ideas and content from one context to another.
Many of our competitors don't offer this kind of flexibility: either the software makes it hard, or their billing model actively discourages you from creating multiple boards.
That will never be the case with Kerika: we will always support flexibility in how you organize and manage your boards.
Still, our interchangeable use of "projects" and "boards" was definitely causing some confusion, which we have fixed with our latest release by using the term "Board" consistently and avoiding use of the term "Project".
So, if you were a Project Leader previously, you are now a Board Admin on that board. Your rights and privileges remain the same, it's just your title that changed.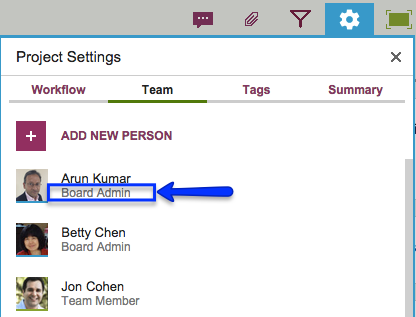 When you start a new board, what used to be called "New Project" is now labeled "New Board" to make it clear what you are doing:
We hope this makes for better usability: let us know what you think.