We would love to get your feedback on the Kerika app; one way, of course, would be to contact us directly at info@kerika.com, and an even better way would be if you could post a review of Kerika on the Chrome Web Store.
Here's a step-by-step guide to posting a review of an app on the Chrome Web Store.  (Of course, it's going to be useful only if you use the Chrome browser, not if you use Internet Explorer, Safari or Firefox.)
1. Go to the Chrome Web Store
Go directly to https://chrome.google.com/webstore/category/apps, or click on this button at the bottom of your Chrome browser: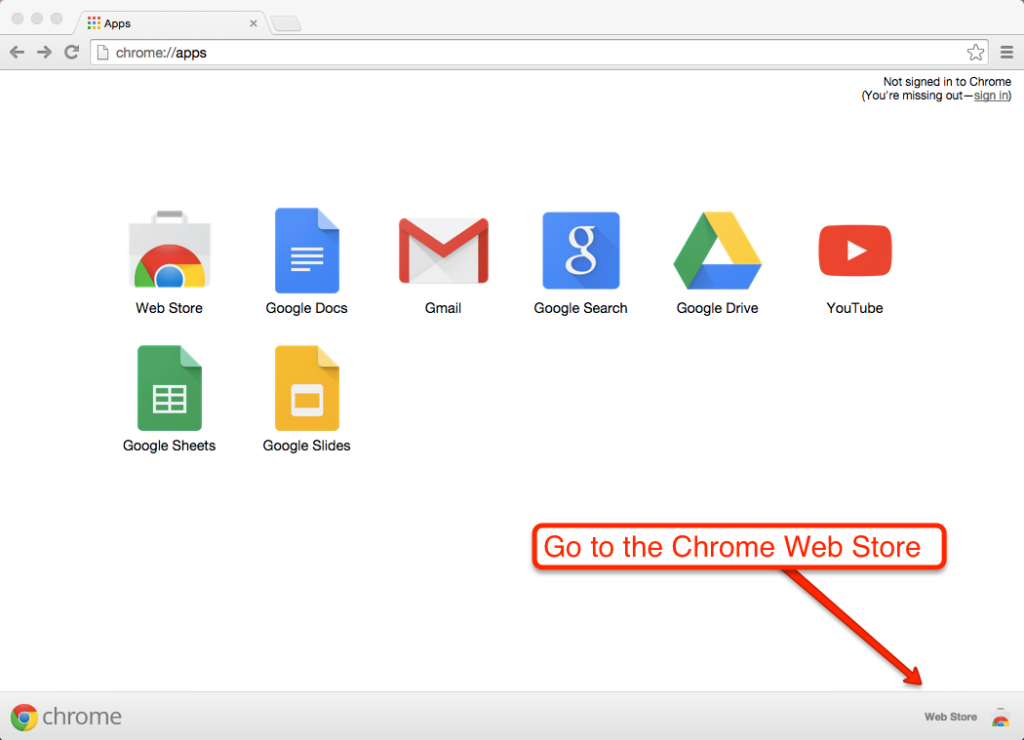 2. Search for Kerika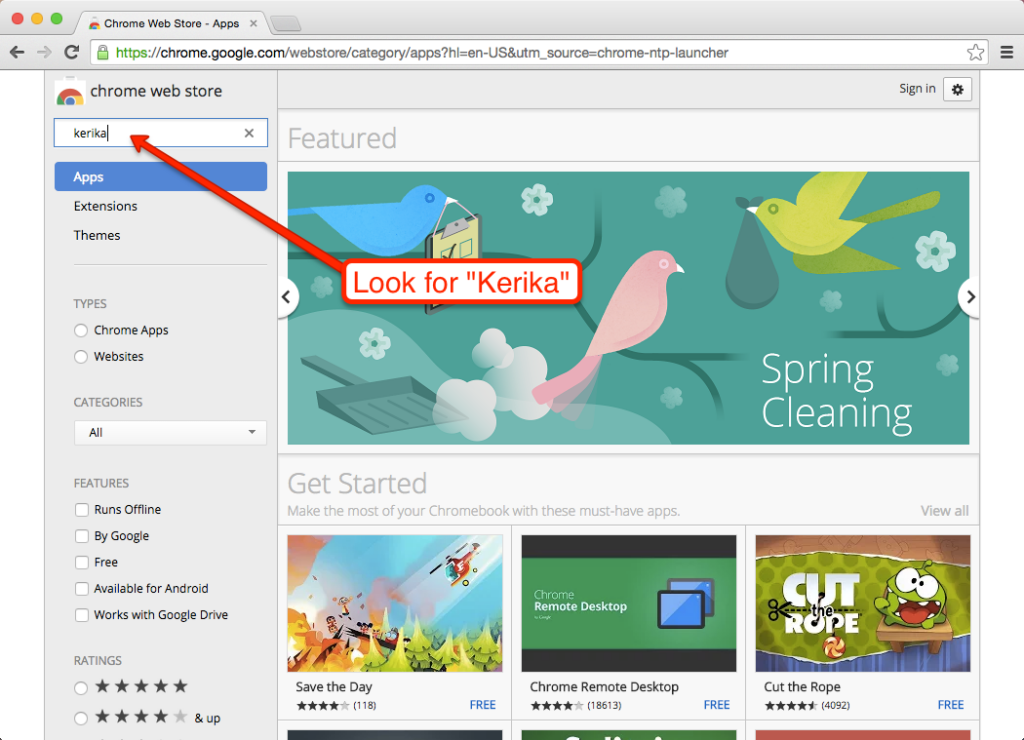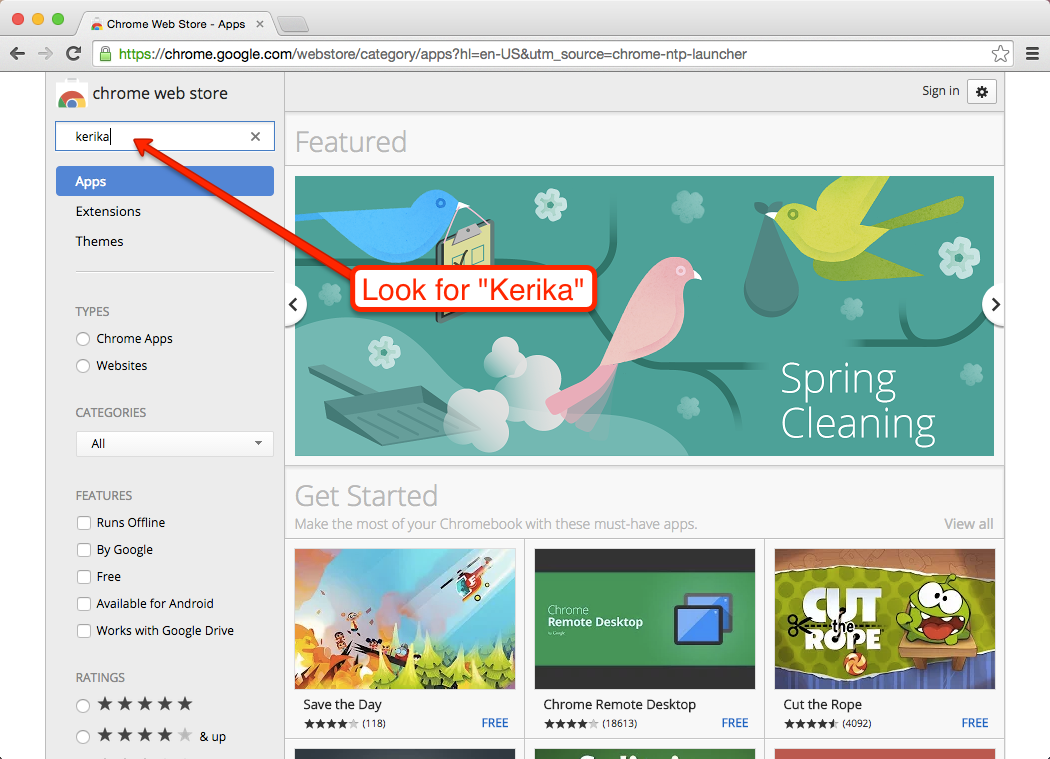 3. Add Kerika to your Chrome Browser's Apps
You will be asked for permission first: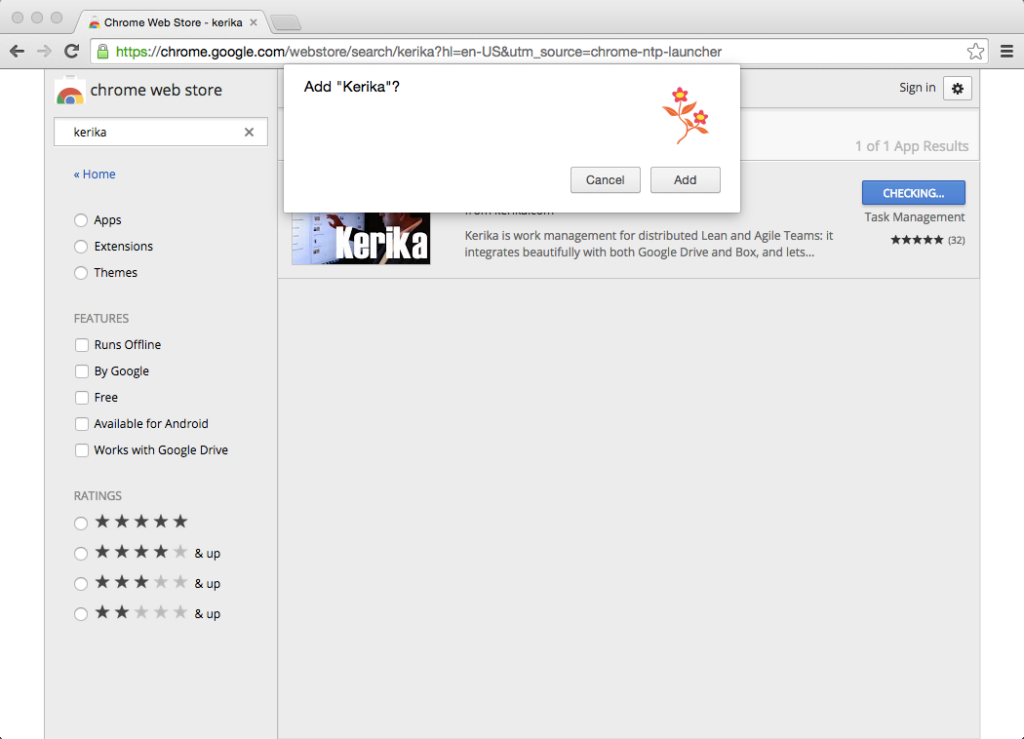 And now you have Kerika installed among your Chrome Web Browser Apps!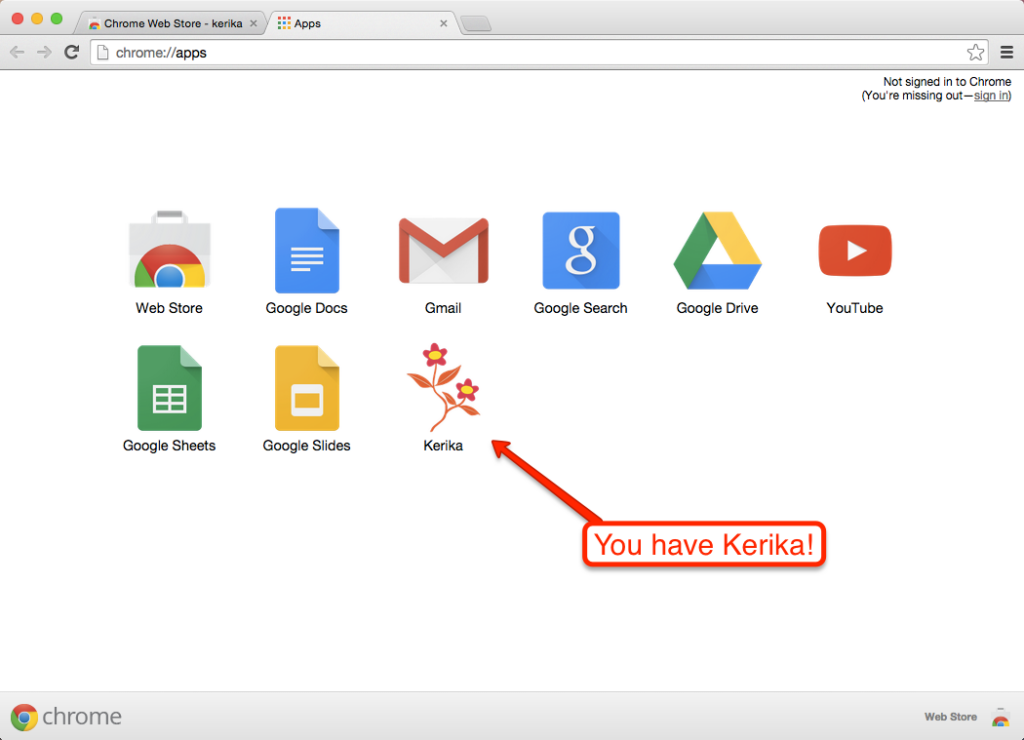 4. This doesn't necessarily create a new Kerika account
If you already have a Kerika account, clicking on the Kerika logo in your set of Google Apps will simply log you into your existing account.
(All you did with these three steps above is add Kerika to your list of Chrome Apps.)
5. Now you can rate and review Kerika
Go back to the Chrome Web Store and look for Kerika again.
This time, you will see a "Rate It" button appear: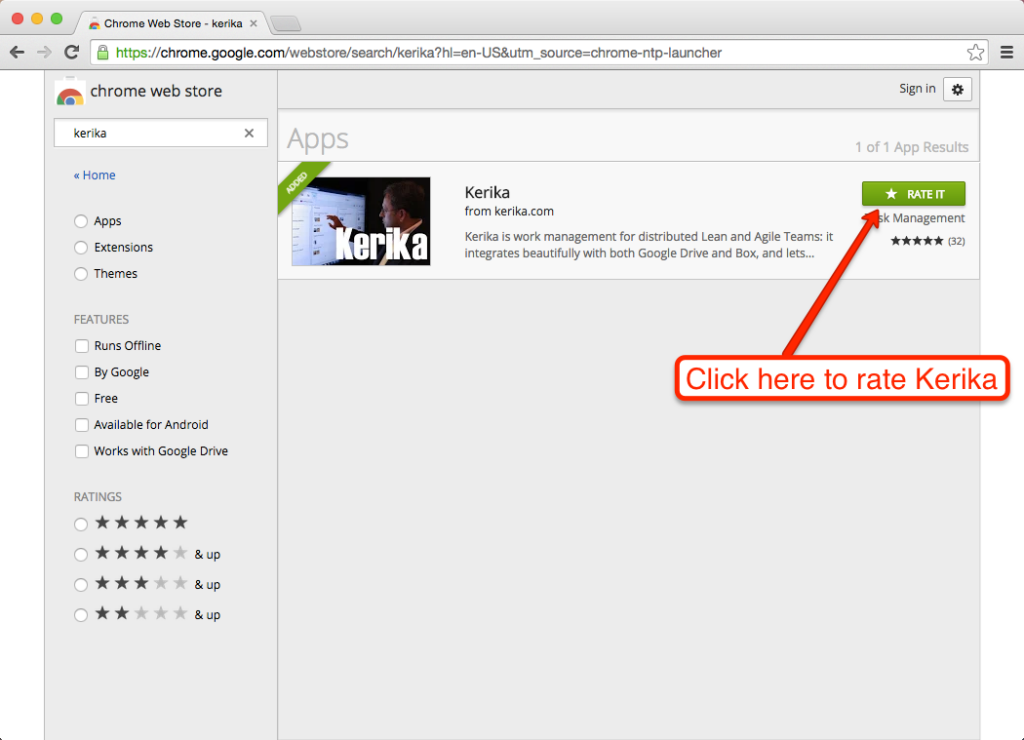 6. You need a Google+ Profile to rate Apps
When you click on the"Rate It" button, you will be asked to sign into your Google+ account: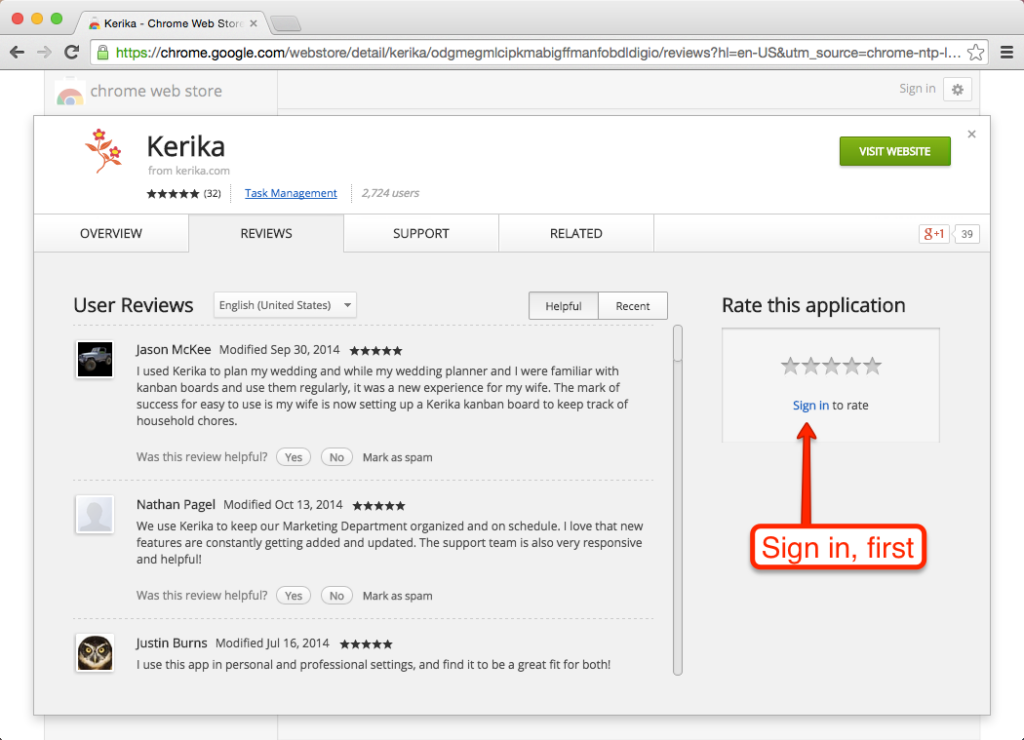 7. And now tell us how we are doing 🙂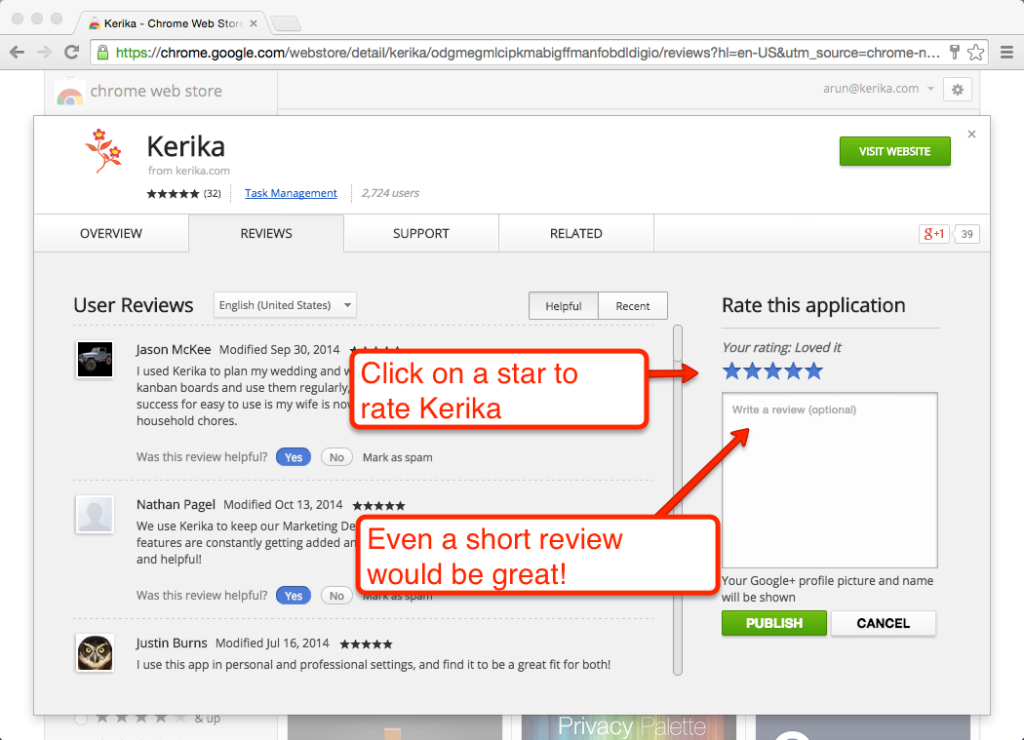 Click on one of the stars to rate Kerika, but what would be even better is if you could provide a review — even a couple of sentences would be great!