We made some user interface tweaks to make sure people are aware of a really great feature in Kerika that's existed for a while, but was buried in a Preferences screen that not everyone paid attention to: you can have your Kerika Due Dates automatically show up on your Google, Microsoft or Apple Calendar.
Well, that's buried no more: we have added a Calendar Synch button in a more prominent place on the top-right of the Kerika app:

Clicking on this button will let you choose the type of calendar you want to synch with: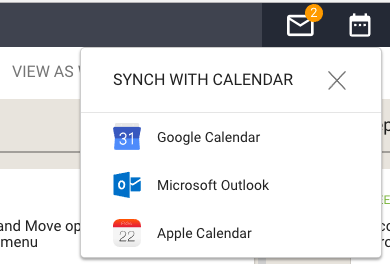 (Hint: you can have your Kerika Due Dates synch with more than one calendar, if you like.)
Pick your favorite calendar type, and you will see detailed instructions on how to set up syncing of your Kerika Due Dates. Here's an example of syncing with Apple Calendars: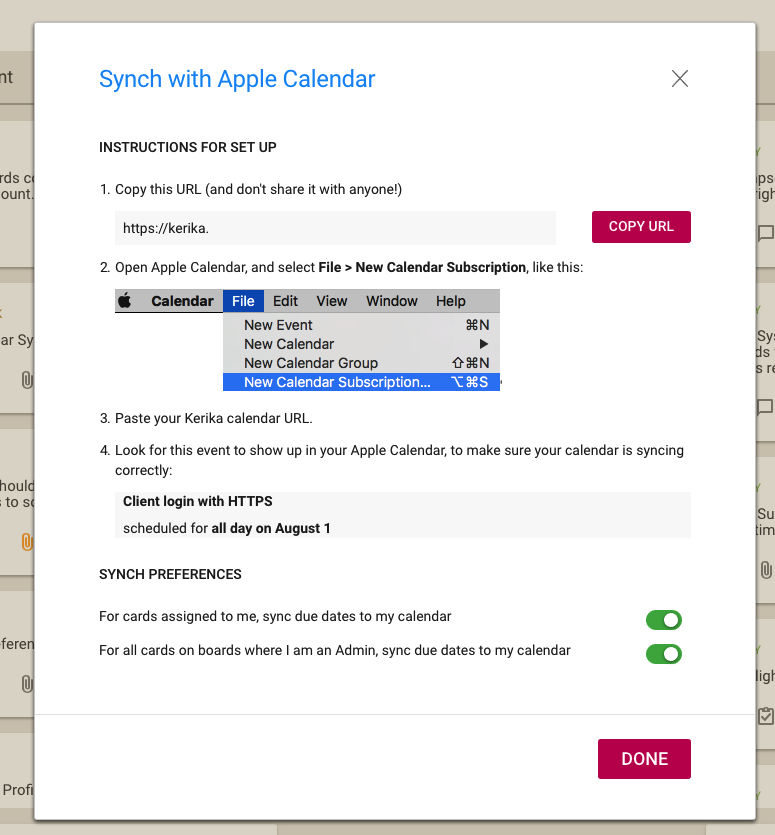 The URL is personal, and should be kept confidential. (That's why we aren't showing it in the illustration above.)
The URL is long and random so it will be impossible for others to guess, but it's not a good idea to share it with others unless you really want them to know all your Kerika Due Dates, e.g. if you have an assistant or delegate that helps manage your daily schedule.