We have added another way to highlight cards on Task Boards and Scrum Boards: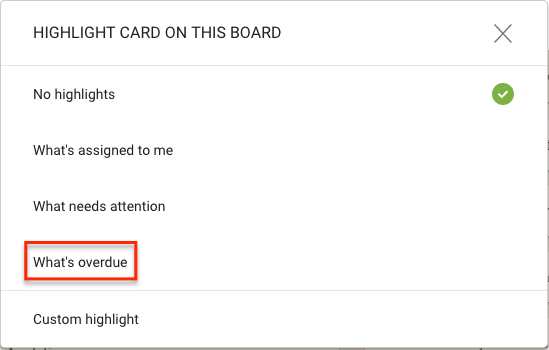 This option lets you quickly spot all the cards on a board that are overdue, and it does so in a smart way:
If a card's overall due date has passed, this card will be highlighted.
More importantly, if a task within a card is overdue, even though the card as a whole isn't overdue, this card will also be highlighted.
This smart highlight makes sure that you are aware of everything that's overdue, even it is just one task that's buried within a card on a large board.
Here's what the highlighted board looks like: