You may know already that Kerika's patented canvases are a great way to share your ideas and content, like drawing process flow diagrams, flowcharts, etc., and these canvases can also include content from your laptop or the Web.
For example, you can drag-and-drop a file from your desktop, and it will get added to your Kerika canvas, and stored and shared automatically with your team members using Box or Google (depending upon whether you are using Kerika+Box or Kerika+Google).
When you add Web content to a canvas, Kerika is pretty smart about figuring out what that URL is that you just provided.
So, for example, Kerika makes it really easy to add a Twitter feed: all you have to do is click on the "+Web Content" button on your canvas toolbar…

You can add a Twitter feed simply by using the user's Twitter handle, e.g. "@kerika" would give you Kerika's Twitter feed right on your canvas: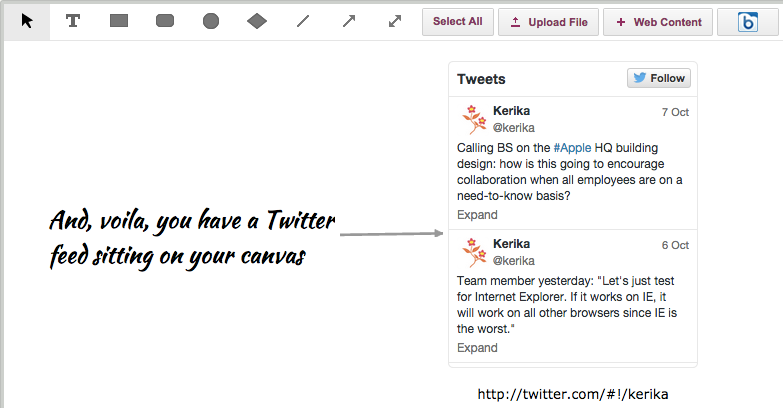 And that's all it takes!