Cayzen Technologies organized a Lunch & Learn Agile event at the Harbor House at Percival Landing in Olympia, Washington, featuring Arun Kumar, CEO of Kerika.
Arun's topic was Implementing Lean across Distributed Teams, and we would like to specially thank Mayra Pena from Cayzen who organized the event: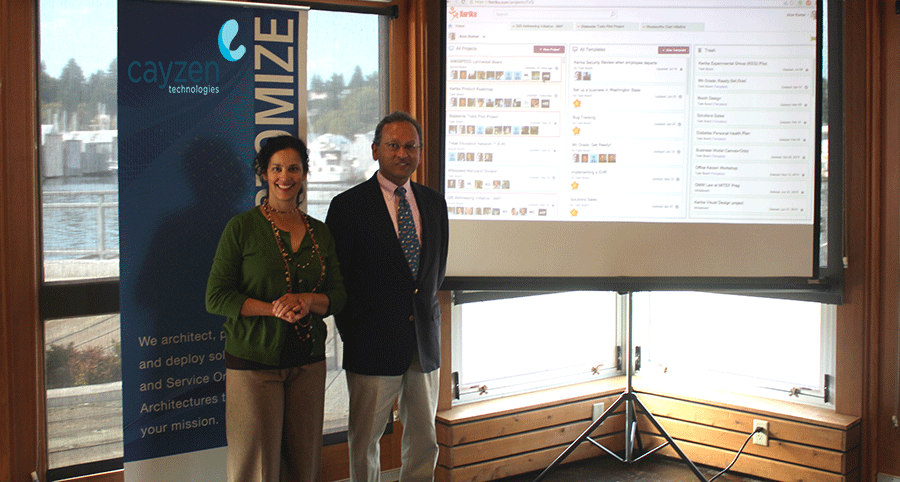 The event was attended by folks from Washington State's Employment Security Department and Department of Health, among others, and there was a lively discussion.
Here are the slides from that presentation:

If you would like to see the sample Kerika board that featured in the demo, go to https://kerika.com/m/H51M
Thanks for attending!