We are adding "In Progress" as a new status tag for cards, on Task Boards and Scrum Boards, that we think will make it easier for everyone to see which items are actually moving along.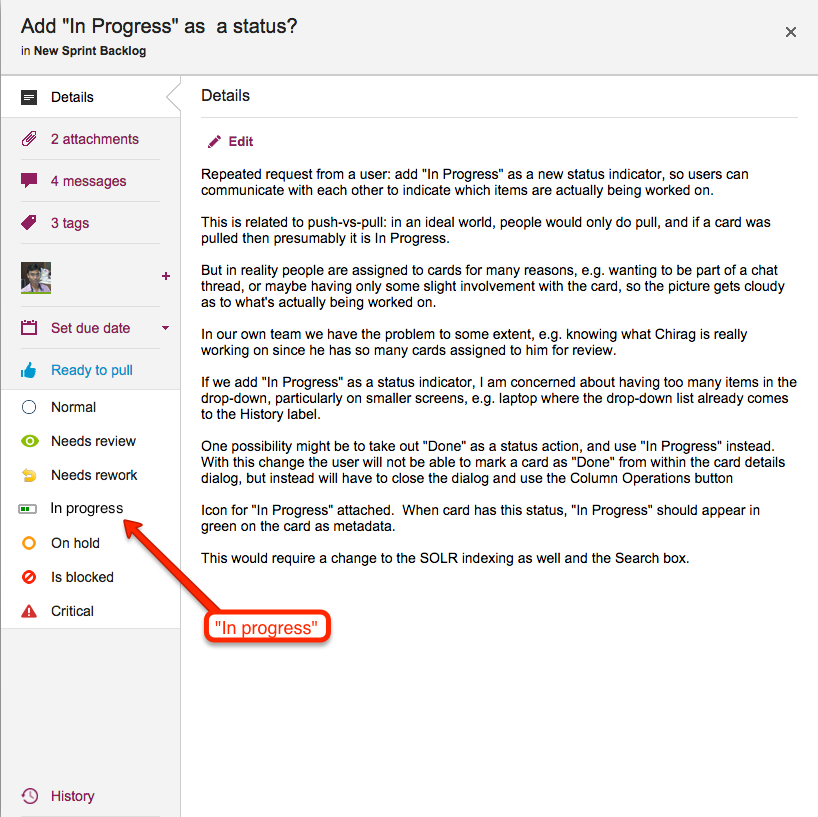 Couple of reasons why we did this:
People get assigned too many cards sometimes, even when they are working with a "Pull" model (as opposed to "Push"), sometimes even using Work-in-Progress (WIP) Limits don't solve the problem of easily seeing exactly what's being worked on at any time.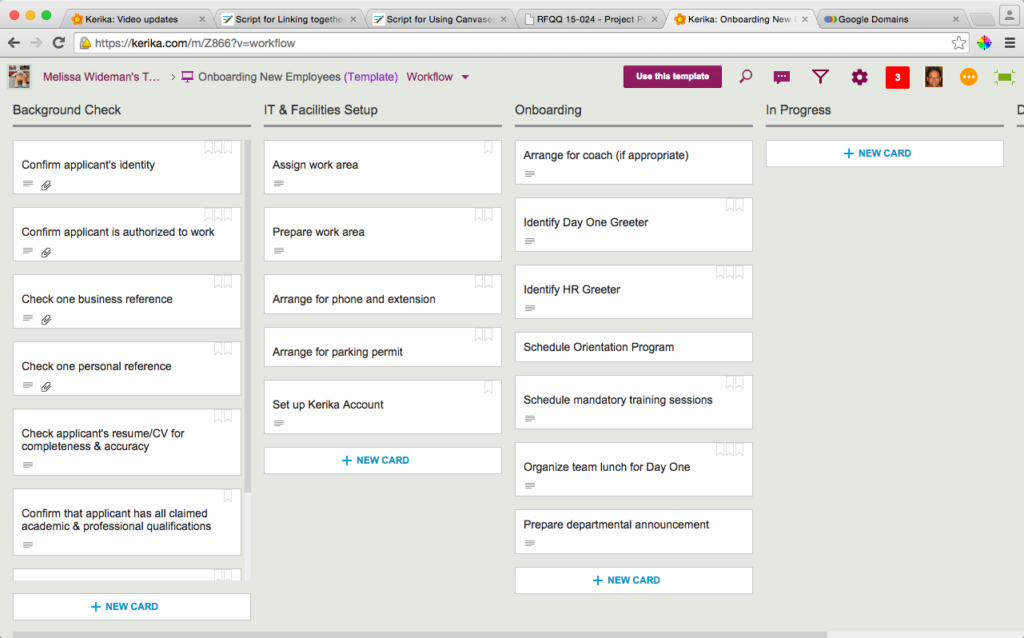 In this process template, we have three buckets of activities: Background Check, IT & Facilities Setup, and Onboarding, and we have a separate In Progress column that you could use to indicate which card is currently in progress.
But, with a "In Progress" status indicator on cards, you wouldn't need that extra column: you could work on cards from any of those three buckets and indicate their status right there. And when the work gets completed, these cards can go straight to Done!