We have made it easier for teams to manage multiple Due Dates within the same project, especially when a single work item (as represented by a Task Board or Scrum Board card) contains many different sub-tasks, each of which could have a different Due Date.
Where a card has multiple tasks, each with different Due Dates, the range of dates is shown on cards to make it easier to understand the "time footprint" of the work item as a whole.
Here's an example of a card with two open/remaining tasks, one of which is due today and the other tomorrow: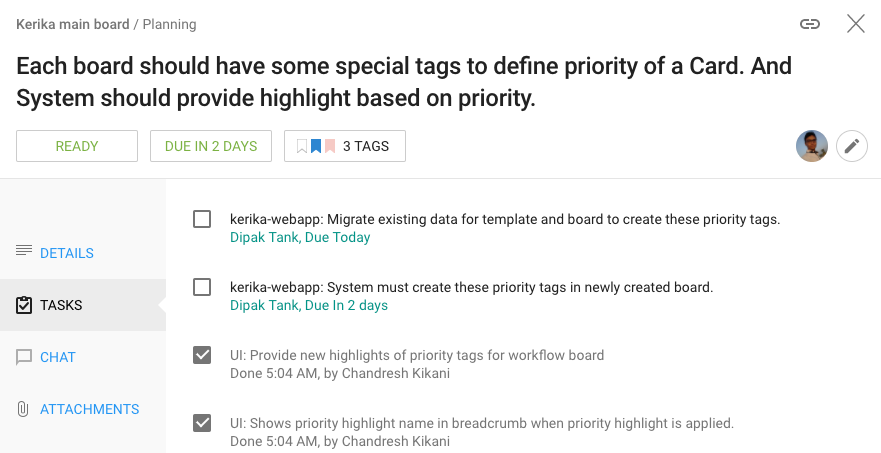 When viewed on a Task Board or Scrum Board, Kerika will show the range of dates involved for this card: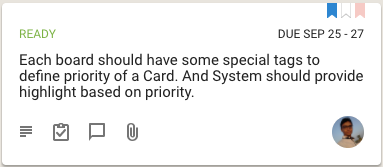 This provides better context, better usability for users who work with due dates: at a glance you can see the overall "time footprint" of a work item that involves several sub-tasks.
The What's Assigned to Me and What's Due Views are now smarter about handling multiple due dates for the same card: if just one task within a card is overdue, even though the card as a whole isn't yet overdue, this is shown in the Overdue column in these Views.
Your 6AM summary email (which you can turn on optionally) now lists the due dates on individual tasks within cards, as these become overdue or due this week or next week.