We had previously mentioned our Grant Pipeline for nonprofits; here's a similar version that our nonprofit users can use to track their fundraising in general.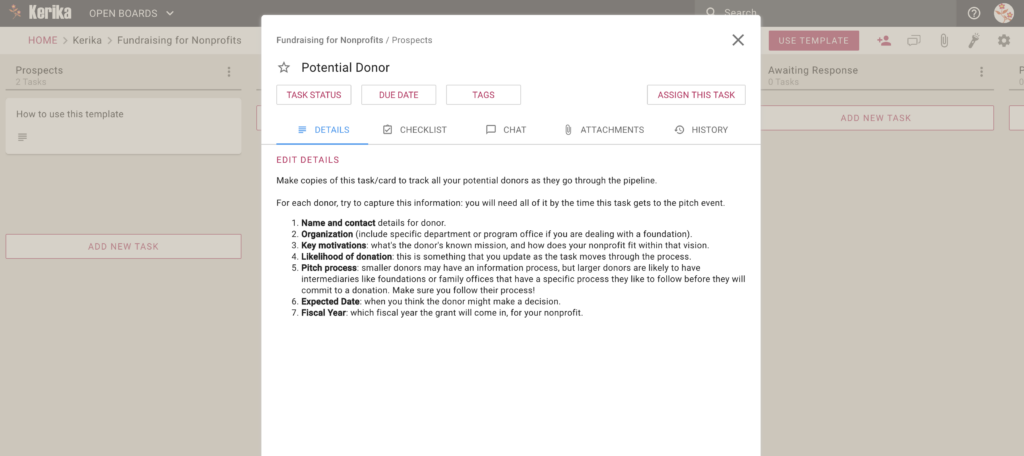 This simple template lets your nonprofit team track all the fundraising opportunities that are out there, and make sure they get attended to as they go through the process: Prospect → Contacted → Pitch Preparation → Await Response.
As the possible opportunities move through the process, for each opportunity you need to track at least this information:
Name and contact details for donor.
Organization (include specific department or program office if you are dealing with a foundation).
Key motivations: what's the donor's known mission, and how does your nonprofit fit within that vision.
Likelihood of donation: this is something that you update as the task moves through the process.
Pitch process: smaller donors may have an information process, but larger donors are likely to have intermediaries like foundations or family offices that have a specific process they like to follow before they will commit to a donation. Make sure you follow their process!
Expected Date: when you think the donor might make a decision.
Fiscal Year: which fiscal year the grant will come in, for your nonprofit.
Check it out and let us know if we can improve it.