Of all the many shortcomings of Apple's Maps program, the one that we find most baffling is that it doesn't seem to use GPS for its most basic function: looking up an address.
Here's an example: we make an appointment in our (Apple-made) Calendar program on our (Apple-made) iPhone, that references the local office of one our users.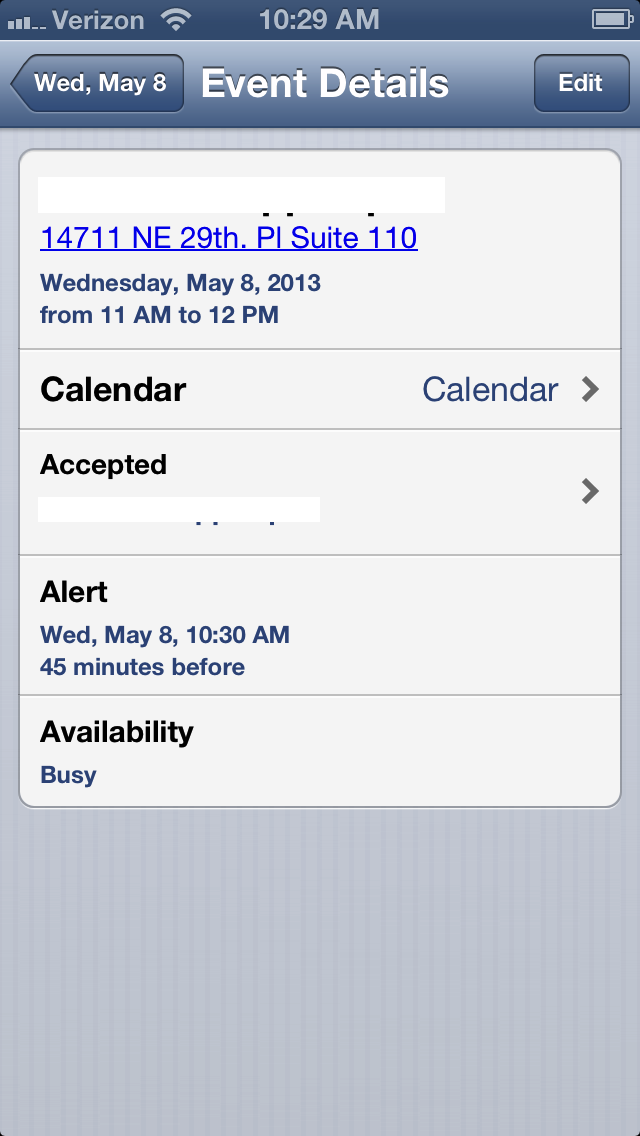 In King County, Washington, every address is based upon a giant coordinate system, so it isn't really necessary to specify the city of an address. The "NE" in the street name refers to "North East", not Nebraska, and no one in King County would ever think of looking up a street address by first considering Nebraska as a possibility. And, yet, that's precisely what Apple's Maps program suggest: rather than using the GPS that's built into every Apple iPhone ever made, it assumes that our next appointment is probably 15 states away, rather than 15 minutes away by car: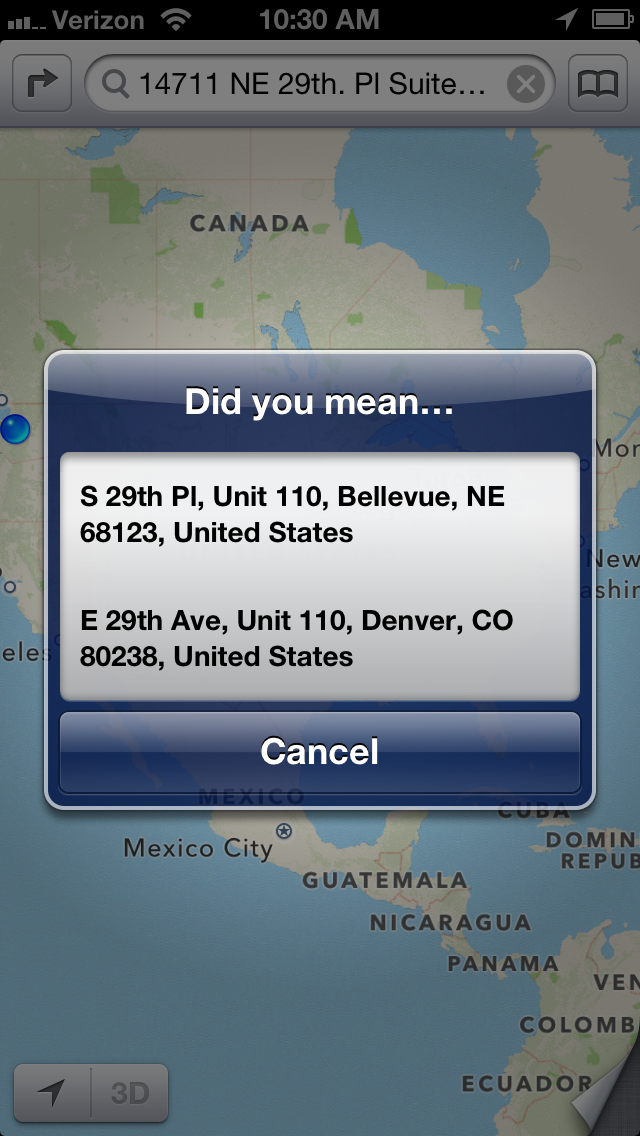 Google's Maps program, on the other hand, is very much GPS-aware, and the suggestions it offers are locations that are closest to where the phone is, not furthest away: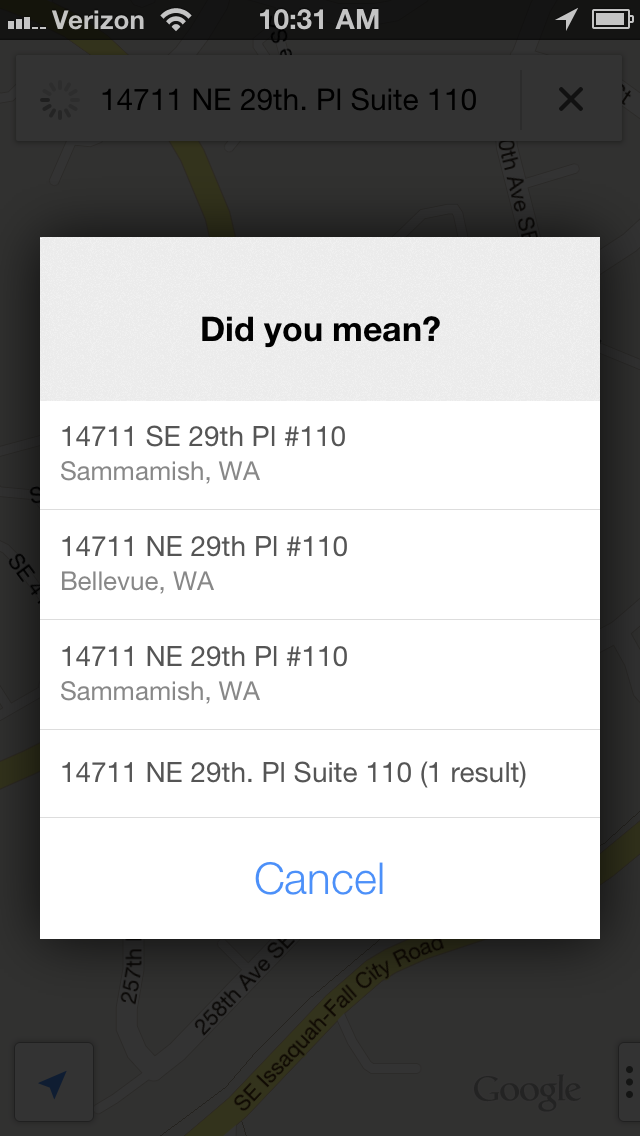 Why on earth (no pun intended) would Apple produce a map program for its phones that doesn't make use of the phone's most important feature — it's ability to know where it is?