If you have a premium (i.e. paid) version of Google Apps running in your organization, your Google Apps Administrator will need to authorize Kerika for your domain, before anyone within the organization can use Kerika.
Here's step-by-step directions on how to do this:
1. Go to your Google Apps Admin console.
Go to http://admin.google.com, and log in as the Google Apps Administrator for your domain: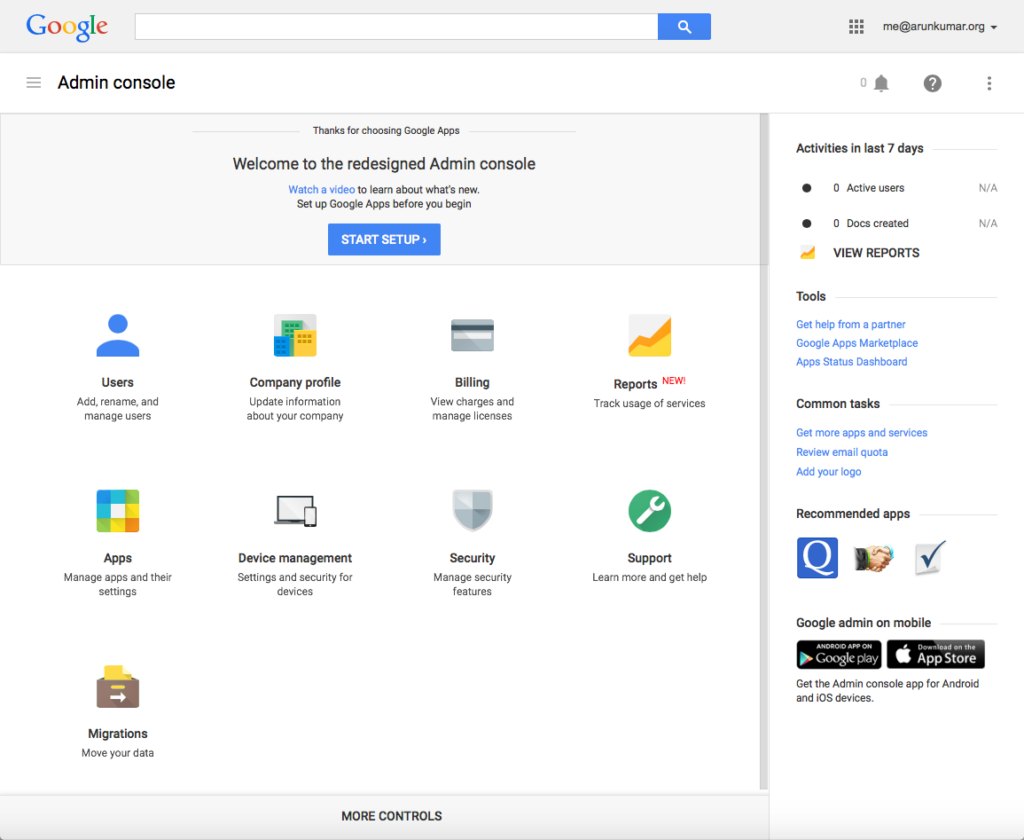 2. Click on the "Apps" button.
This is where you can manage all your Google Apps, as well as third-party apps like Kerika that integrate with your Google Apps: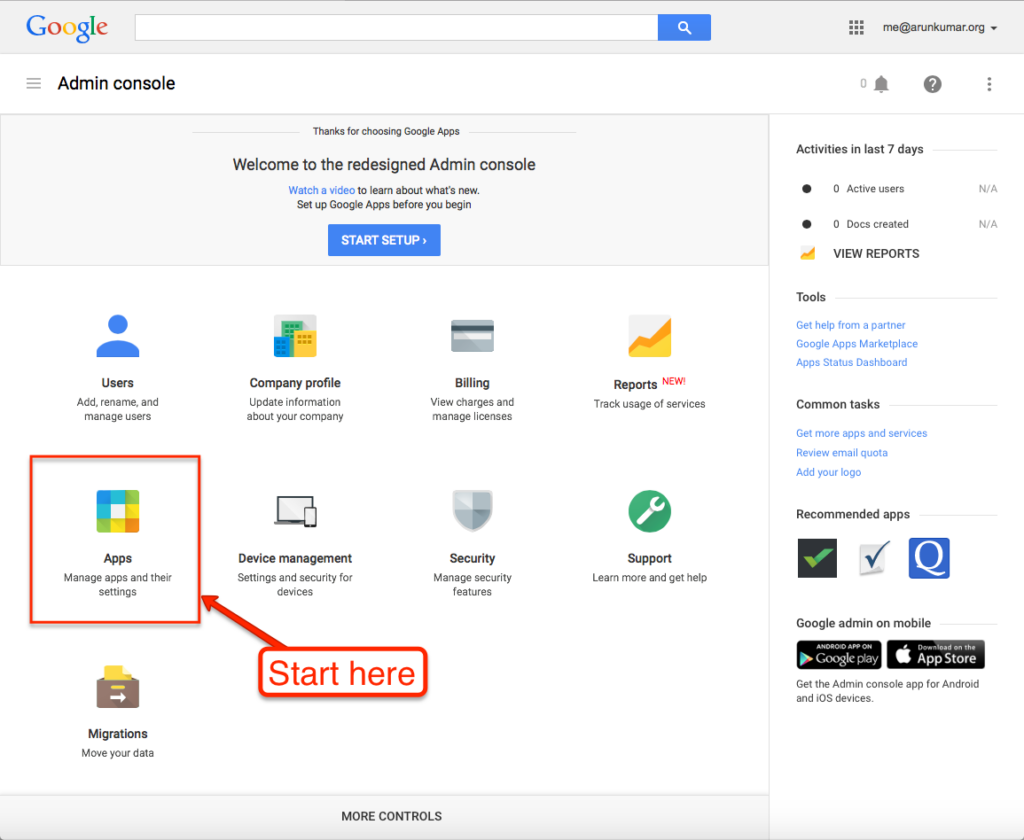 3. Go to "Marketplace Apps".
Google separates out its own apps from third-party apps, so you want to click on "Marketplace Apps":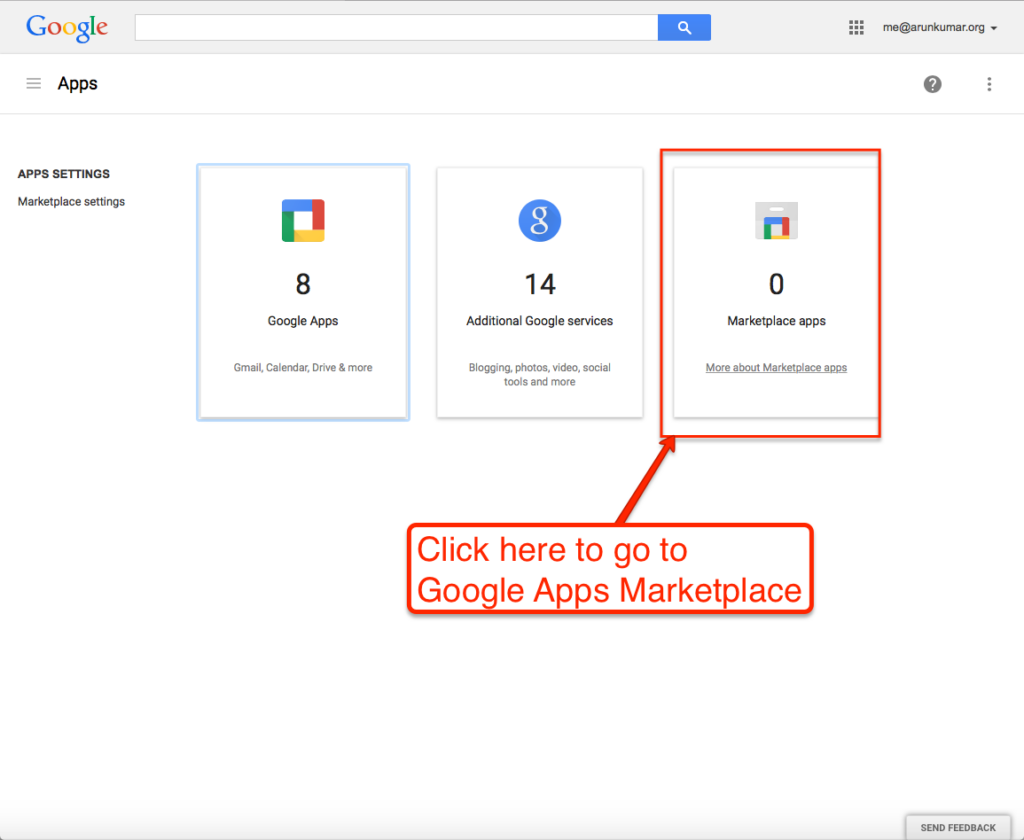 4. Click on "Add Services".
All the apps you currently have installed for your domain will show up here (in this example, none have been installed so far); click on the blue "Add services" link: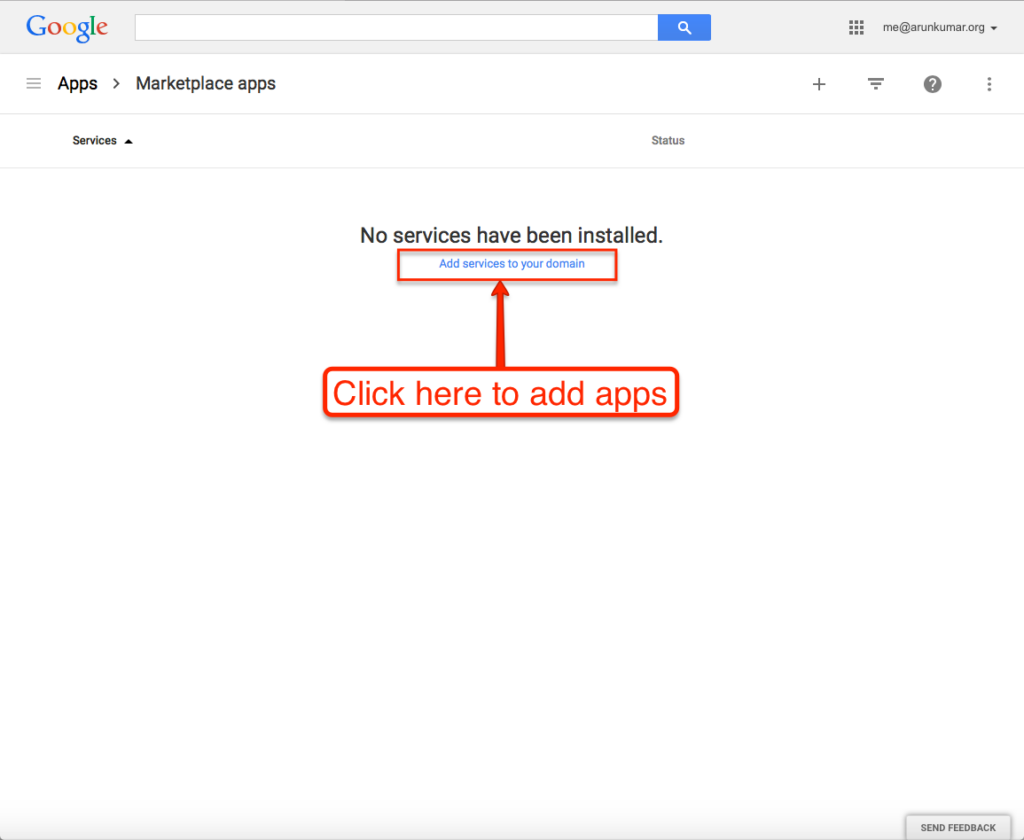 5.  Search for Kerika.
Search for "Kerika" in the Google Apps Marketplace: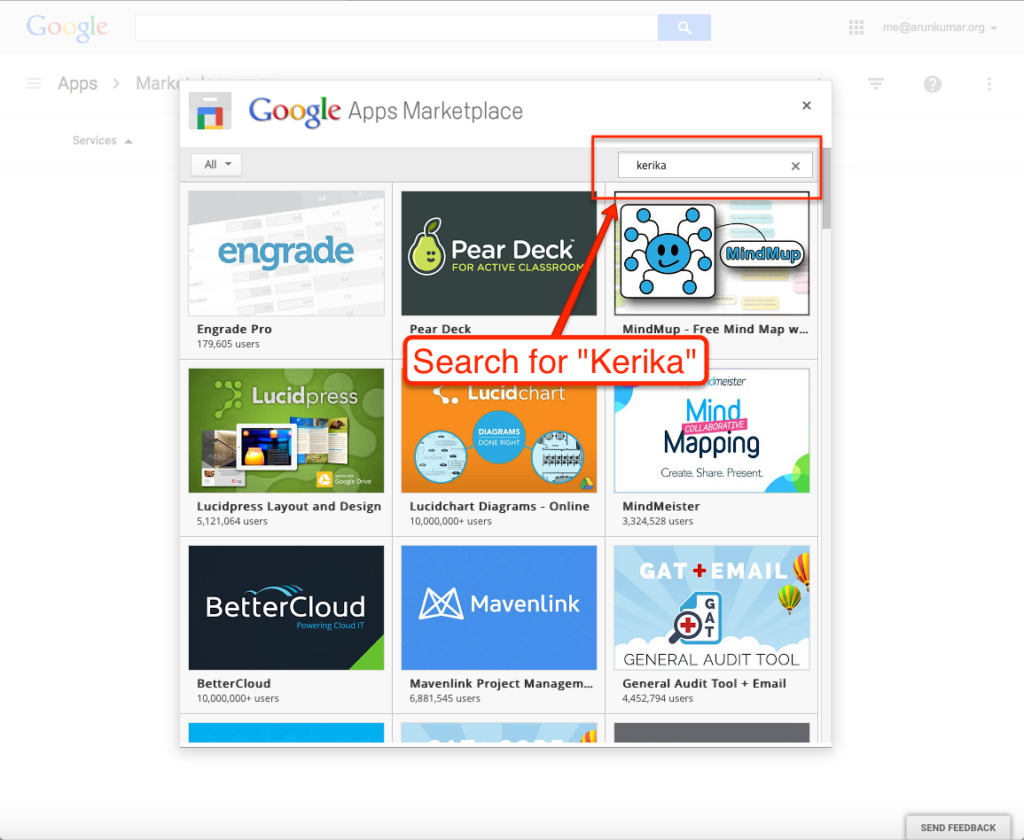 6. Click on "Install App".
Kerika's entry will show up in your search results; click on the blue "Install App" button: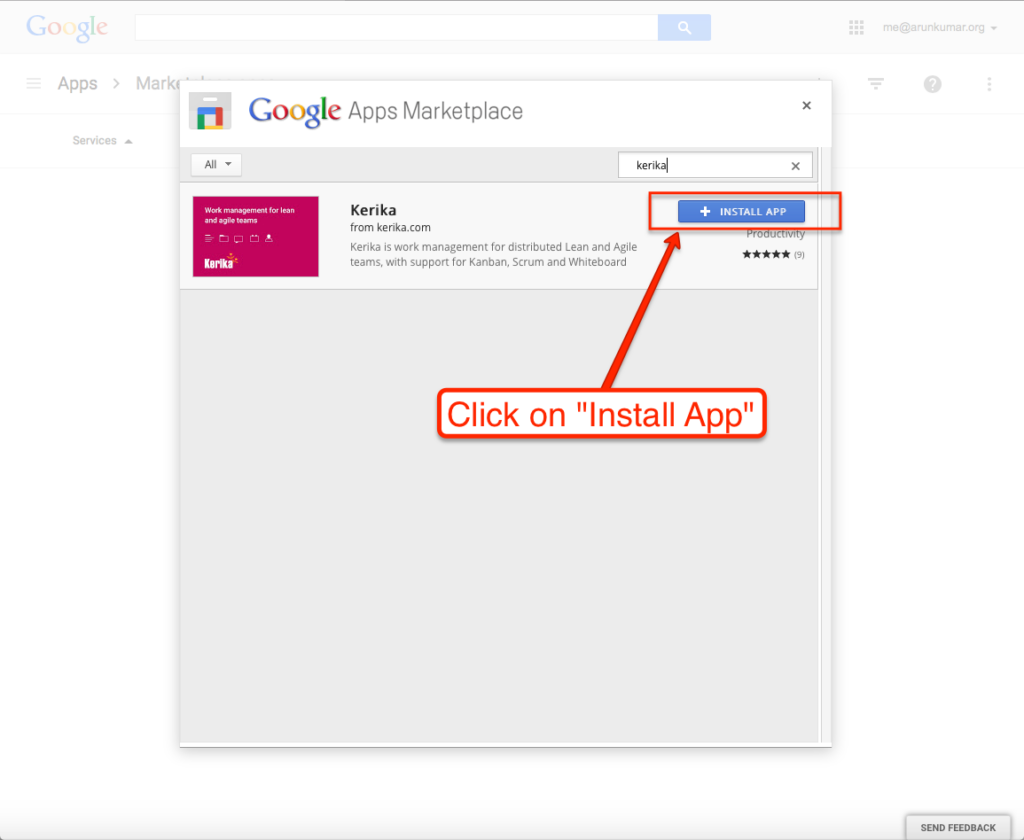 7. Get ready to install
What you see next: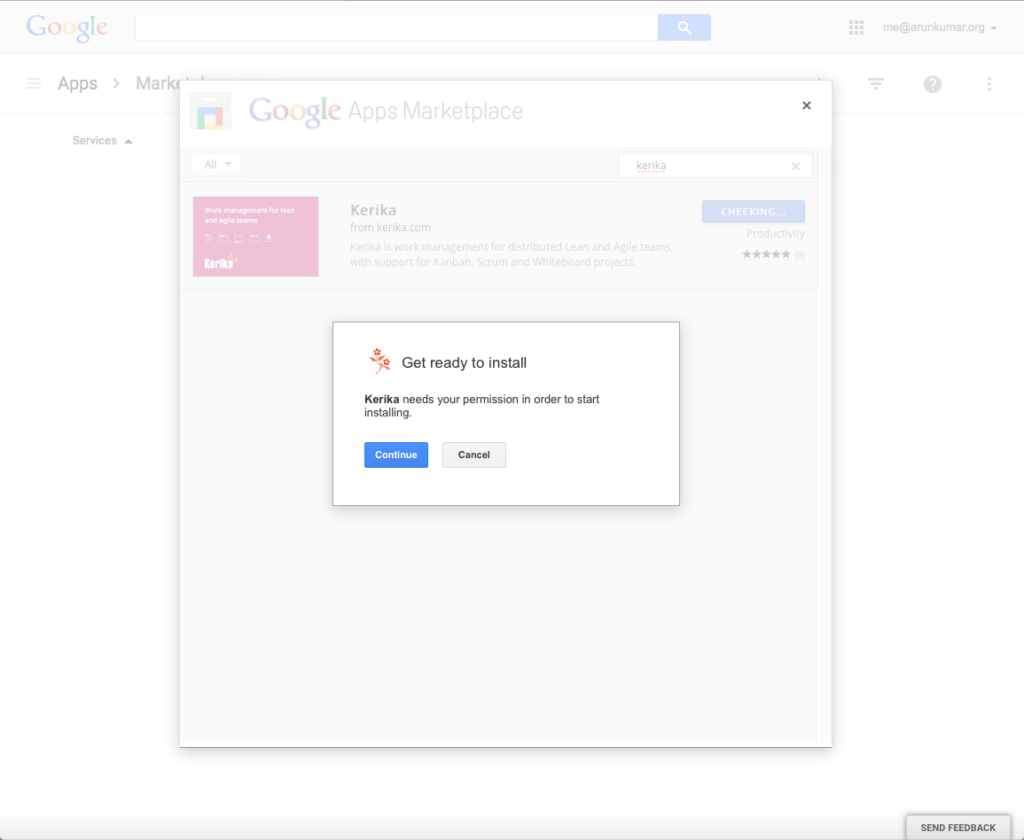 8. Accept the Terms
Kerika uses your Google Drive to store your project files; you can learn more about how Kerika works with Google: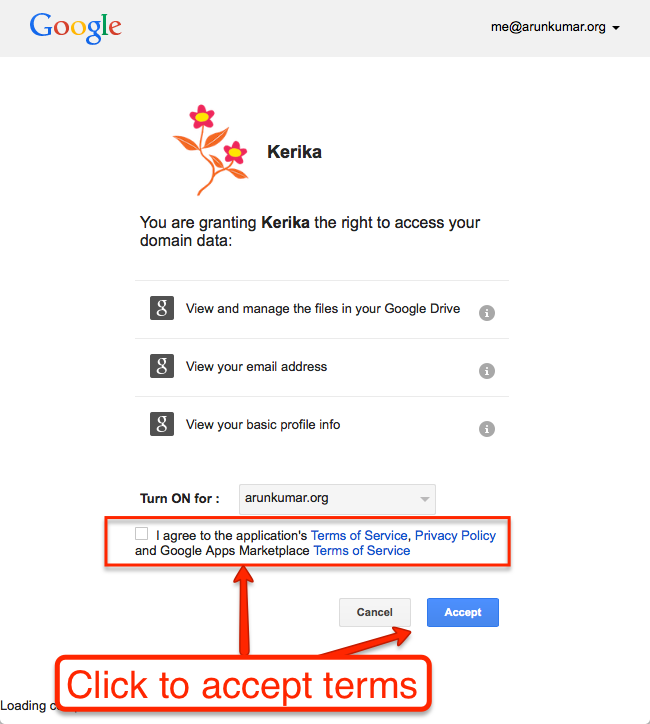 9. Success!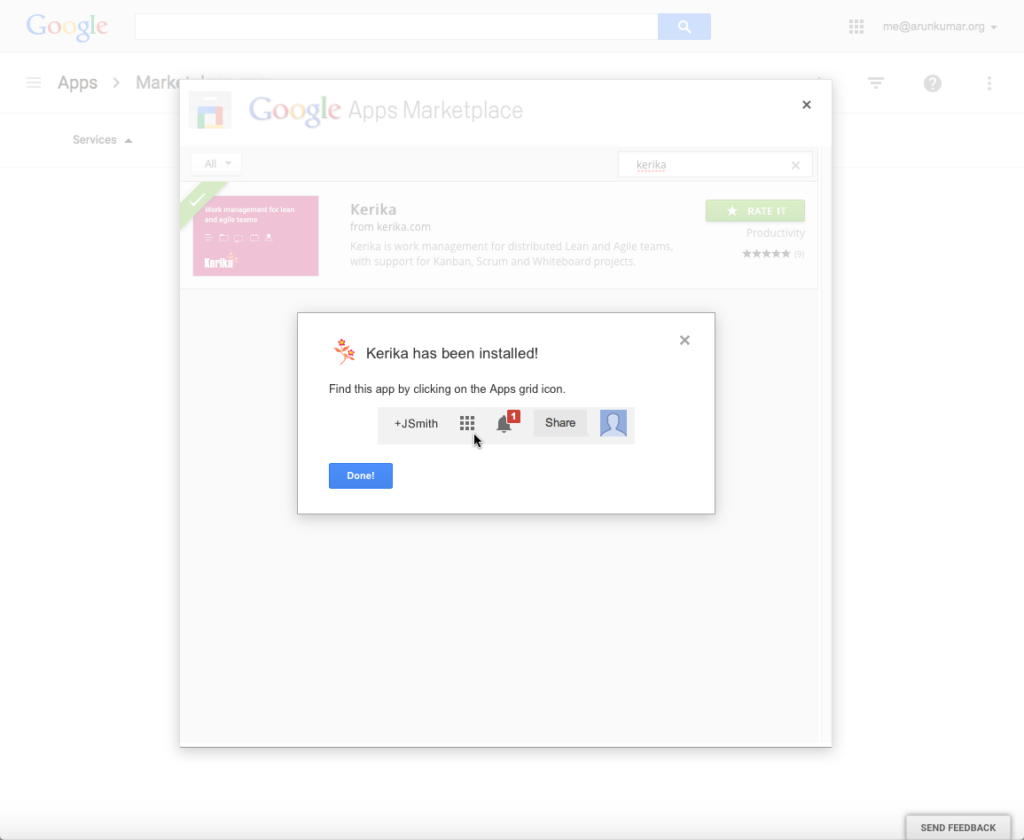 10. All done…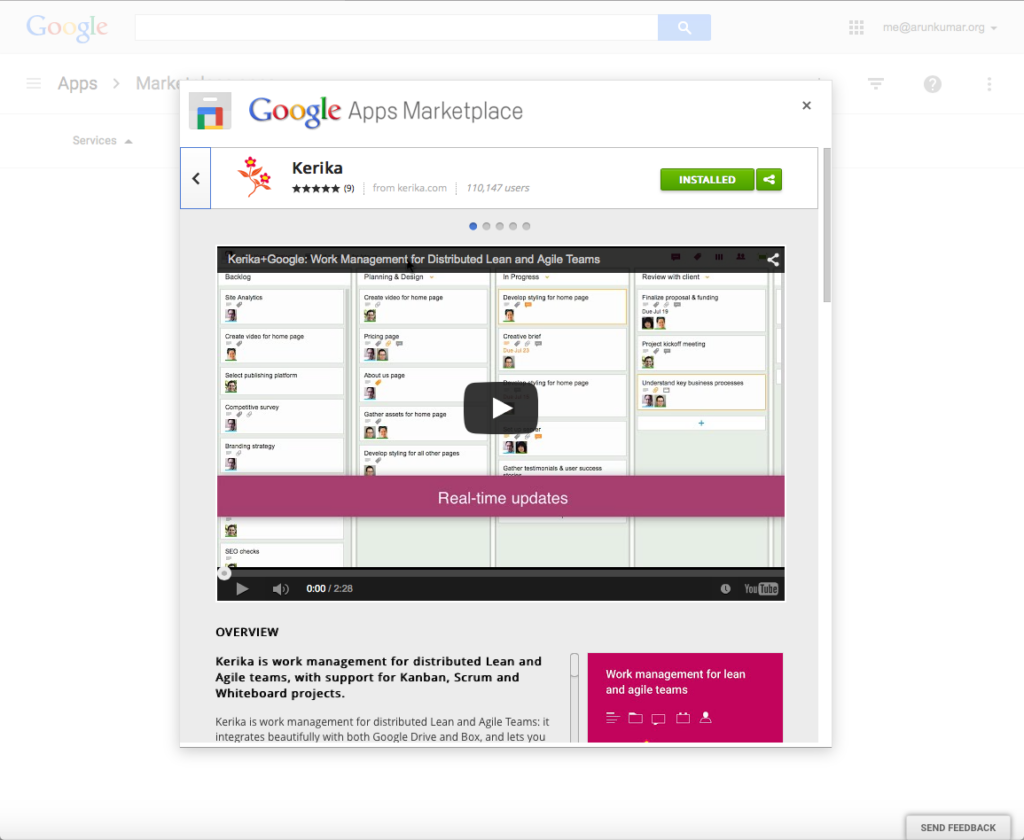 11. Kerika now shows up in the list of apps for your domain