Since we use OAuth 2.0 to let people sign up (and sign-in) using their Box or Google IDs, Kerika never actually sees any user's password.
But, a lot of our users don't quite understand how OAuth works, and they expect that when they go to the My Account screen in Kerika, they should be able to change their password right there.
Well, we aren't going to move away from OAuth because we believe that's a far more secure arrangement than having Kerika manage your password, but with our new release we are making it easier for people to figure out where they should go to change their passwords: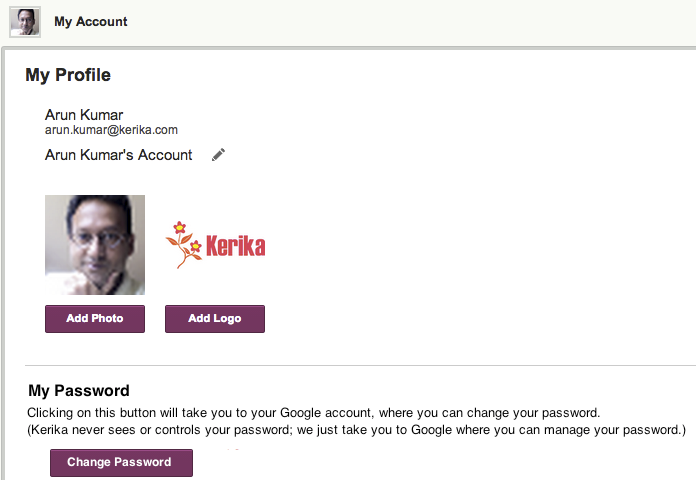 If you go to your Kerika account (http://kerika.com/my-account) and click on the Change Password button, it will take you to either Box or Google website where you can change your password.
A small "feature", but one which we know will help smooth the way for at least some of our users