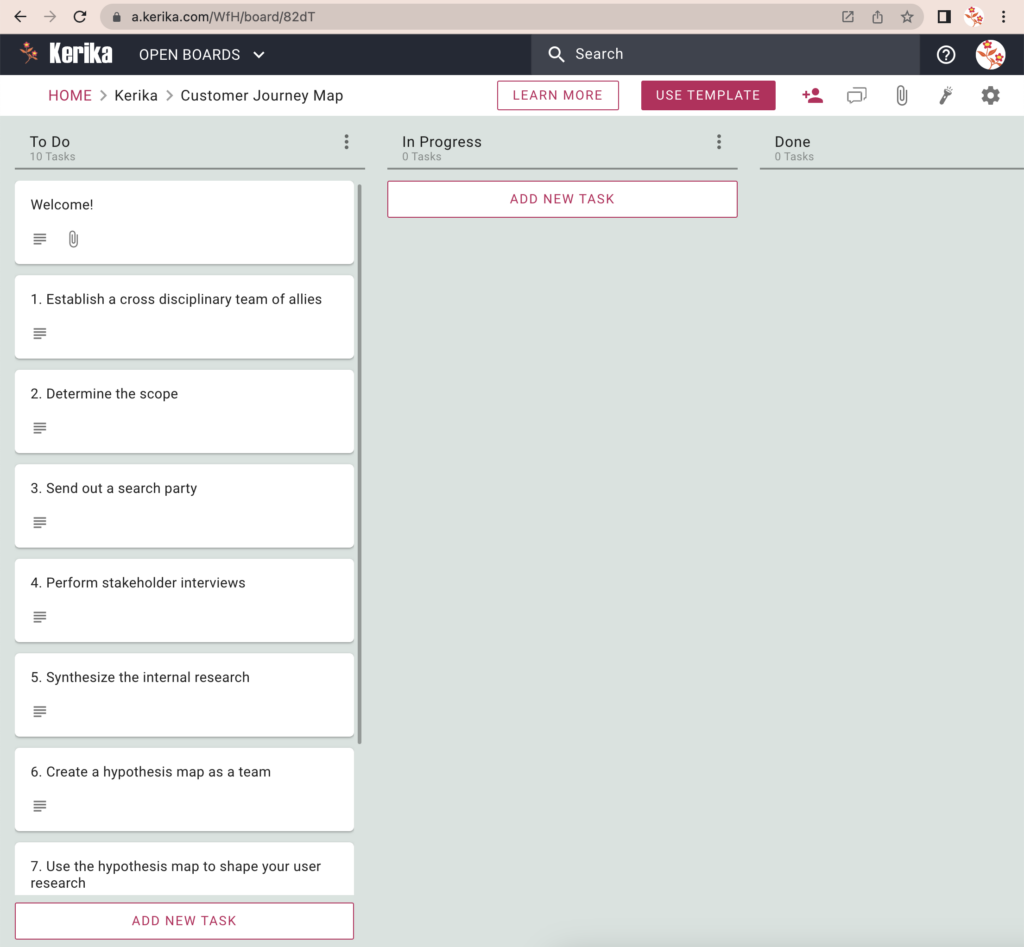 A customer journey map is a visualization of the process that a person goes through in order to accomplish a goal. It's used for understanding and addressing customer needs and pain points.
To understand this concept better, start with this great article from the Nielsen Norman Group: https://www.nngroup.com/articles/customer-journey-mapping/
We have distilled this down to a Kanban board with all the required steps that can be set up in just seconds using
our free template
.
How to use this template:
Click on the USE TEMPLATE button and create your own board.

Next, invite your coworkers to join this board. There's a lot to get done, so hopefully you are not on your own!

If you have stakeholders who need to know what's going on, add them to this board as Visitors, so they will have a real-time view of progress without messing up anyone's work.

When you team has joined you, open the tasks one by one, starting at the top of the To Do column.

Assign the task to yourself, or one of your team members. (A task can be assigned to more than one person.)

Mark it as IN PROGRESS so everyone knows the task is underway.

As each task gets worked on, people can contribute their ideas and documents right on the task card itself, so nothing gets lost.

When the task gets completed, mark it as DONE.