Cards in the Done or Trash column, of a Task Board or Scrum Board, cannot be modified without first moving them out of Done or Trash: this is different from how boards worked before, and we made this change as part of our recent update where we introduced the concept of Archives.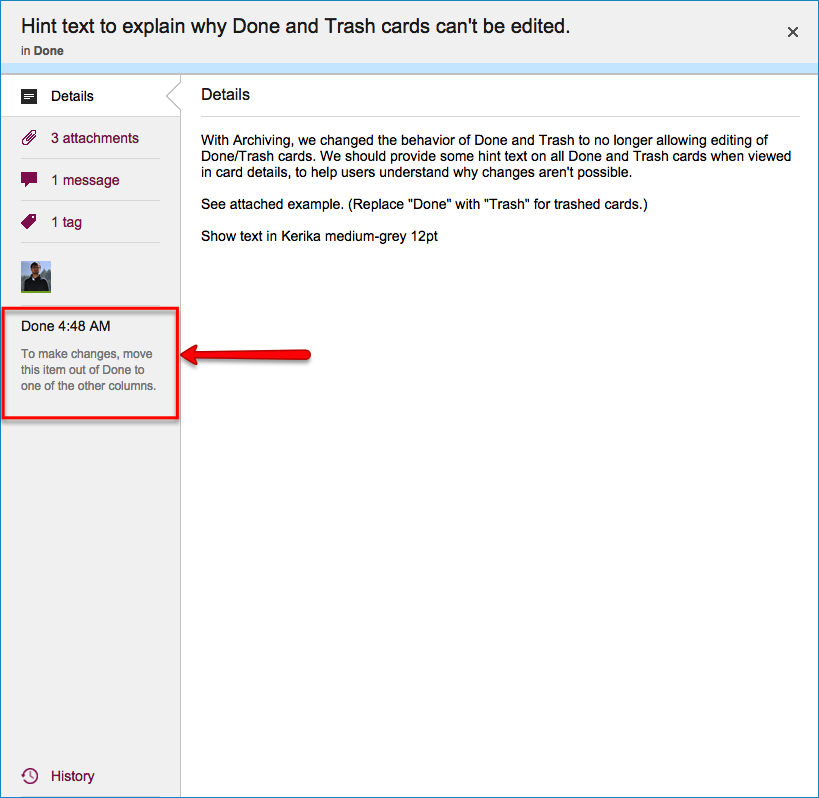 There are a couple of reasons why we did this:
It seems like common-sense: if you have deleted a card, or marked it as Done, why would you be making changes to it? If the card needs changes, or someone wants to do chat or any other updates, that card isn't really deleted or done, is it?
It matches the behavior of Archived Projects: when you move a project into the Archive in your account, that project is frozen in its current state, and remains frozen while it is in the Archive.For symmetry and ease of understanding of the concepts of "Done" and "Archive", it made sense that Done cards should also be frozen.