We just updated Kerika today, and along with the usual bug fixes and other behind-the-scenes stuff we have made an improvement to the way Views are shown on your Home Page: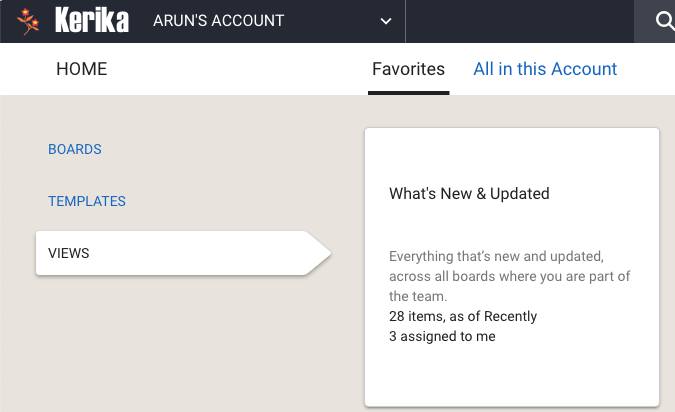 Some of our users have dozens of boards in active use at the same time, with large (and sometimes overlapping) teams, and as a result their Views counts are nearly always high.
As you can see from the screenshot above, the Home page now shows two counts for each View:
The total number of items that match for that View, and
The number of items that match that are assigned to you.
This makes it easier to see if you need to go back to a View to catch up on something that's directly related to you, i.e. is assigned to you.