We have completely rebuilt Kerika's search capabilities, both on the back end and on the user interface, to make it much easier to find tasks (cards) and documents across all your Kerika boards.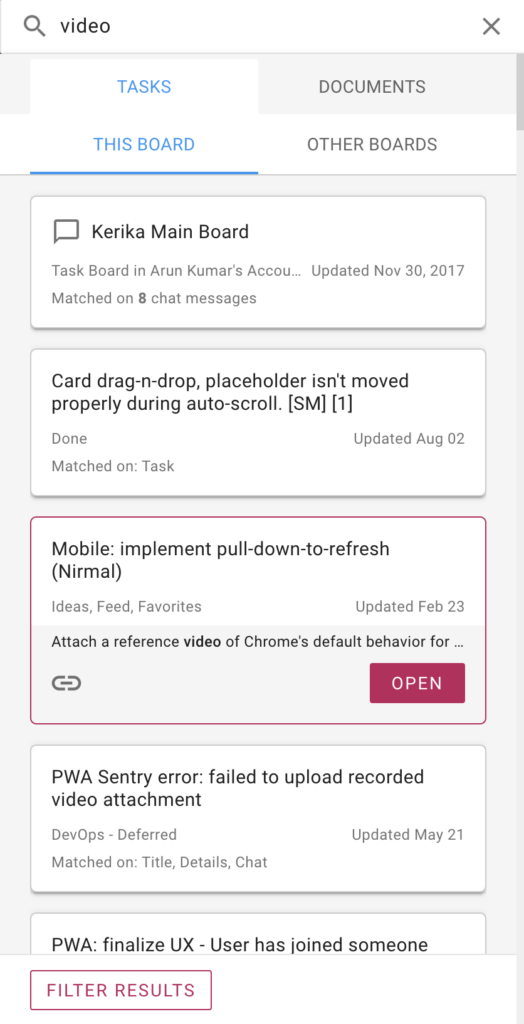 Search results are organized into two tabs at the top: Tasks and Documents.
Within each tab, results are further segmented into two tabs: This Board, and Other Boards.  This makes the most common use of Search even easier: most people want to find something that's on a large board that they are viewing.
For each search result Kerika shows you what part of the task/card matched the query; in the example above, the search term showed up in 8 Board Chat messages.
Clicking on a search result gives you two action buttons: Open the task/card, or get a link to that task.
The search results are ranked by relevance; we spent weeks fine-tuning the algorithm based upon real-world usage and we think we have got it right now! But we know there will be times when you really need to narrow your search very specifically, and that's handled by the Filter Results button which gives you so many options: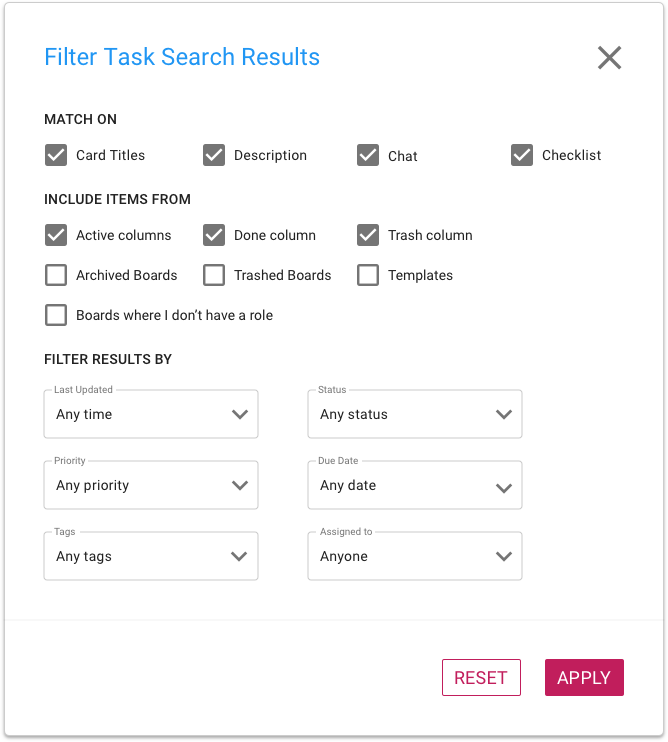 The Documents tab shows you all the content that matches your search results: we get this from Google, if you signed up using your Google ID or email, or from Box, if you signed up using your Box ID.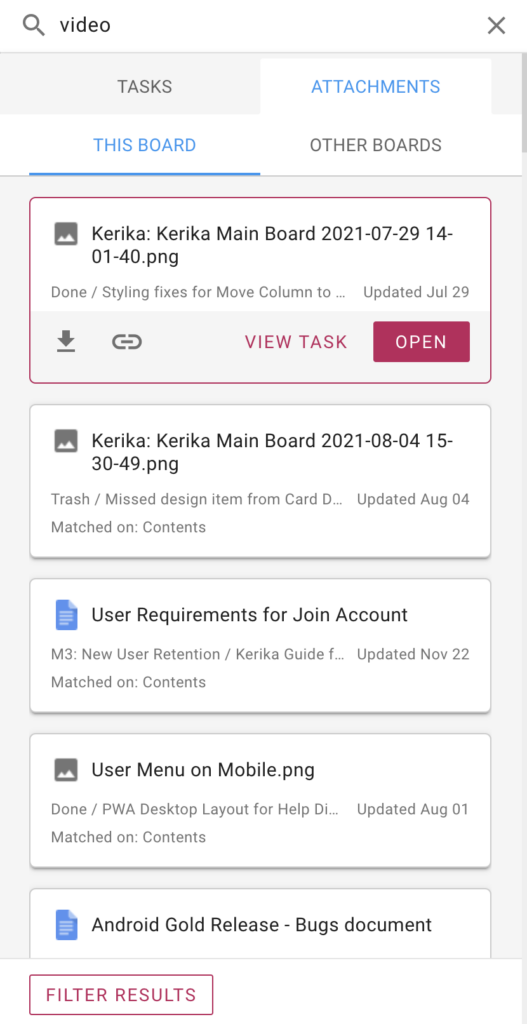 Selecting a document result gives you two buttons: OPEN, which will open the document for you in a new browser tab (or in Google Apps or Box on a mobile device), and DOWNLOAD.
As with Tasks, there are numerous options to filter and narrow your search for documents: