With our latest update we have made it easy for you to ensure that someone on a board team always sees your chat message, even if they are not assigned to that card.
The old rule was that everyone who is currently assigned to a card would get new chat pushed to them as emails.  Now, you can make sure someone gets that email notification right away, even if they aren't assigned to a particular card: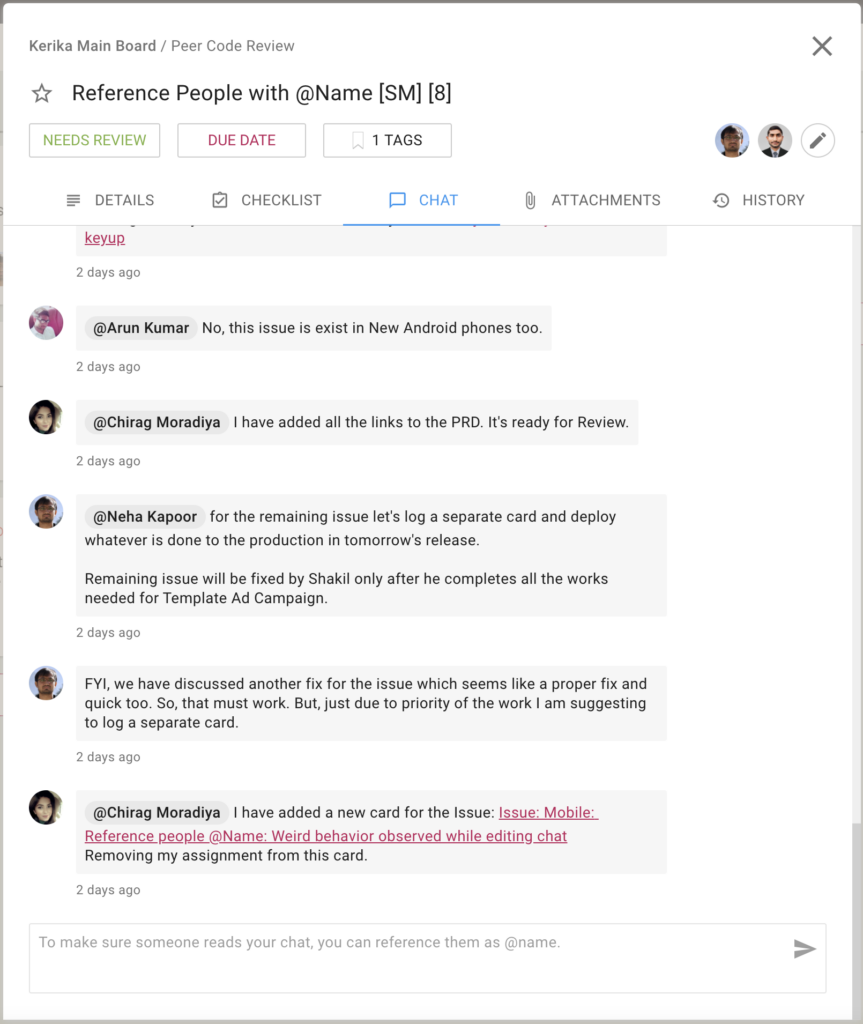 Using this feature is simple: just type the letter "@" anywhere in your chat message and Kerika offers all the matching suggestions: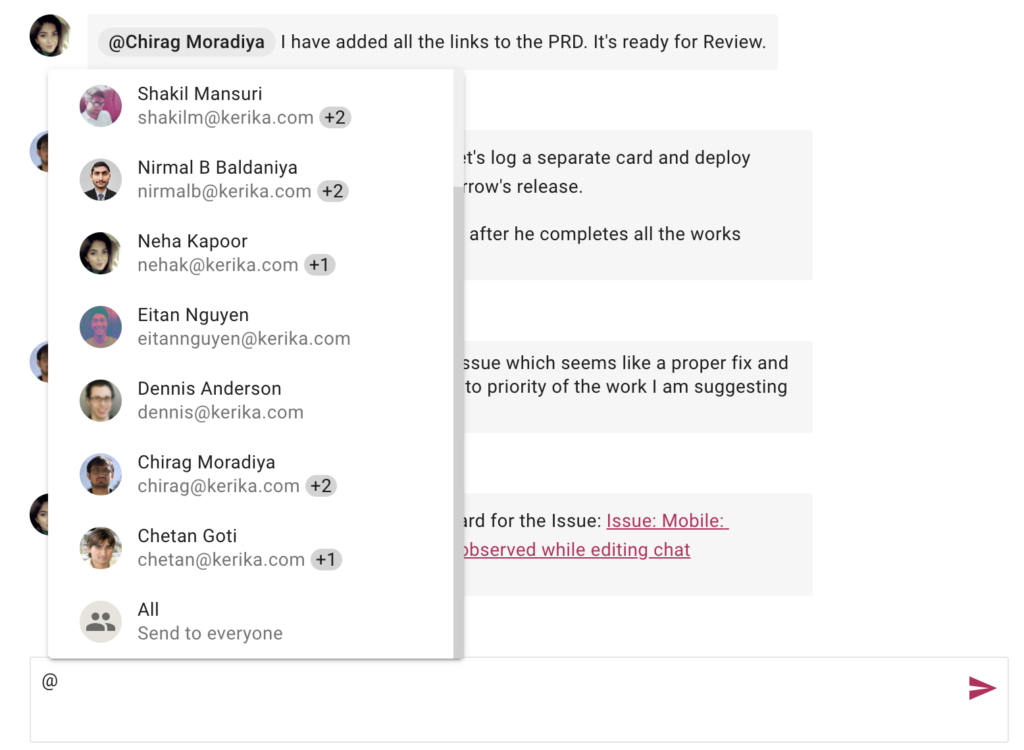 "@All" lets you push your chat to every Board Admin and Team Member — something you should do only rarely to avoid annoying people!
Try this feature and let us know if we can improve it.