As part of our next release, which will include a new billing system, we will make it easier for you to move boards that you own to another account.
This can help in several scenarios:
If someone is leaving a team, it's good practice to have their boards transferred to someone who will remain, so that ownership of project assets — the boards and all the content in the boards, including documents — remains with the team.
More importantly, it is good practice to stay away from having individuals own boards, and instead use service accounts to be the single Account Owner in your organization.
A service account is an omnibus account, typically set up with an email address like kerika@example.org, that isn't associated with a single individual.  A service account will never quit, never get fired, or take a vacation because a service account is not a real person — it is simply an account/ID used to be the permanent, omnipresent, owner of project assets so that team turnover doesn't disrupt anyone.
If you own a board, you can move it to another account, i.e. effective change its ownership, by selecting the board on your Account's Home, and clicking on the Board Actions button which appears on the top-right corner of the board card: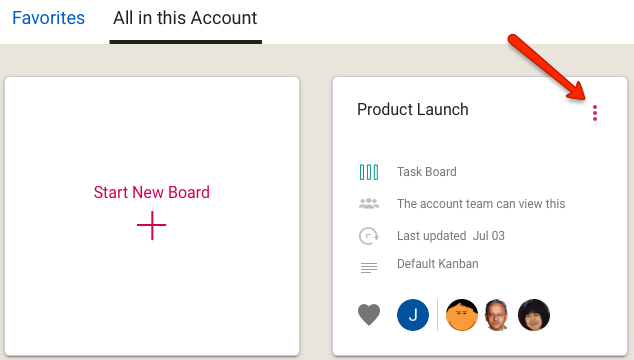 This will bring up a small menu of actions that are available to us as the board's current owner: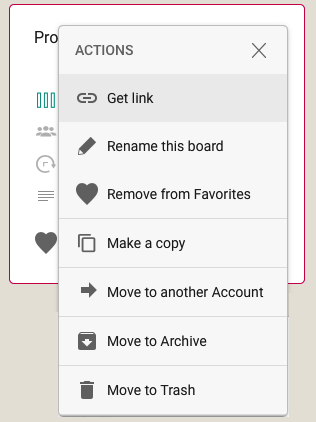 (Note: this menu can also be accessed using the right mouse button.)
When you select the Move to another Account action from this menu, we will present you with this new dialog box: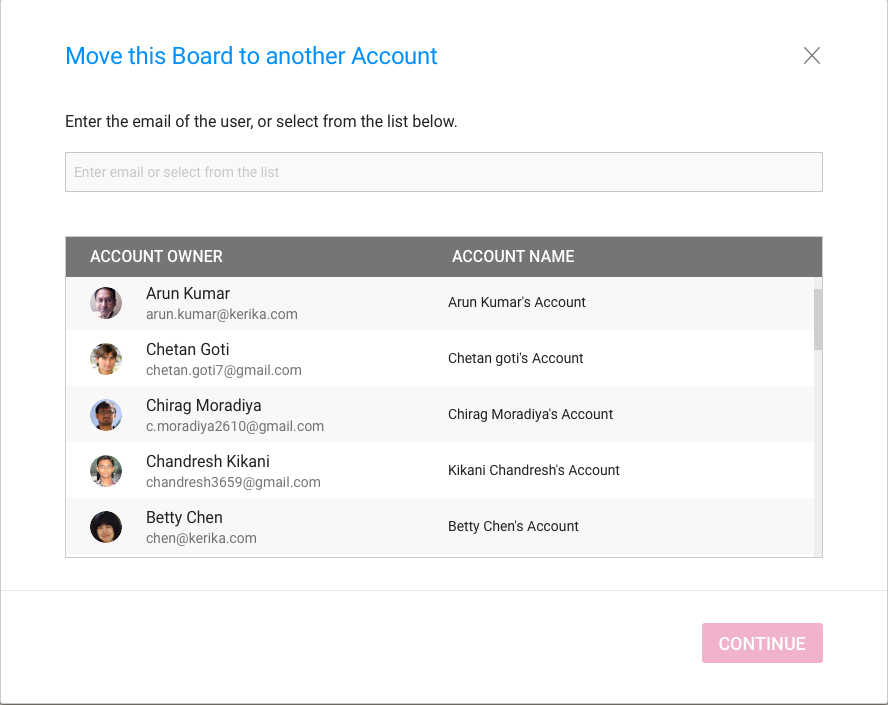 A list of "known collaborators" is presented to you by Kerika to make it easy to select a coworker with a single mouse click, but you can also move the board to someone else, who isn't part of your current Kerika collaboration network.
If you type in an email address, Kerika will immediately check to see whether this email address is that of a known Kerika user, before letting you proceed further: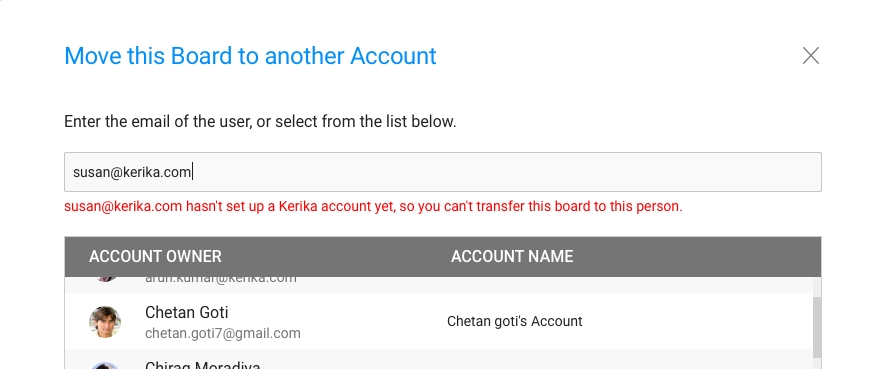 We think these improvements will make it easier for our users to manage their organizations boards, and move towards consolidated ownership for easier asset management.